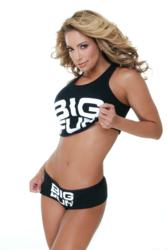 Los Angeles, California (PRWEB) November 15, 2011
Jennifer Nicole Lee's management team has confirmed she will be indeed making the special trip over to the West Coast to meet and greet the 30 person JNL Fusion weight loss group. She will also be filming additional segments to her forthcoming JNL Fusion infomercial, which will be released first quarter to spring of 2012.
With such an over-packed schedule, this "Diva of Fitness" made it very clear just how important it was for her to meet and personally congratulate each and every one of her fellow weight loss success stories, all the result from her extreme at home training program JNL Fusion. JNL states "To me, their weight loss victory is my victory as well. I know firsthand what it feels like to be over 200 lbs. with no energy, drive or passion in life. Being a busy mom also makes me appreciate the moms and dads in the program. I'm thrilled to meet my new JNL Fusion family, who I helped transform their bodies' and lives through my workout method."
JNL Fusion works because of its past and new current weight loss success stories to back up the method. Also, the scientific term of "super spiking", where the athlete weaves in 30 second cardio blasts into their strength training circuits is what makes this method to efficient and effective.
Grand Master Trainer Jennifer Nicole Lee also is certifying others in her JNL Fusion method, helping both personal trainers and fitness enthusiasts alike accomplish their health business goals. Her next 2nd Annual JNL Fusion World Conference is being held at a private resort on Miami Beach, from Jan 13-16th with the applications open at http://www.JNLFusion.net.
# # #