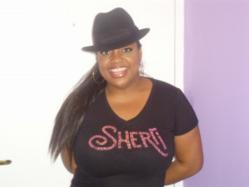 We at The Freak Show LOOOOOVE our shirts!!!!
Fairview, New Jersey (PRWEB) November 16, 2011
Custom Tee Couture, a leading provider of custom and personalized T shirts, has announced the release of powerful new tools for creating custom rhinestone shirts and other custom shirts. Custom Tee Couture offers a wide range of services, for orders of any size.
Custom Tee Couture provides their customers with access to iDesign, a comprehensive shirt designer that allows anyone to design and create personalized T shirts with ease. Simple, powerful tools within the shirt designer allow the user to add shapes, beads, clipart, custom images, bead art and text to a range of t-shirt styles.
For manufacturers, Custom Tee Couture provides garment patterns and customization tools – it is an ideal solution for established clothing manufacturers or those seeking to start their own beaded shirt line or selection of rhinestone T shirts.
Custom Tee Couture is no newcomer to the scene, though – numerous companies, as well as some of today's hottest celebrities use the website service. Venus Williams, Bonnie Hunt, Kim Zolciak, Sherri Shepherd and Toni Braxton have all created personalized tee shirts and beaded shirt designs via the website.
For those seeking to catch up on the latest goings-on with Custom Tee Couture, there are several outlets. One of the best is the company's very own blog where visitors can see new beaded shirt designs, learn about new options in custom t-shirts and find tutorials on how to best use the company's custom shirt designer suite. Custom Tee Couture also invites everyone to connect with them on Facebook for great giveaways, contests and lots of fun.
Whether creating a custom line of personalized shirts or simply in need of a one-off for fun or prototyping, Custom Tee Couture has the software, clothing, patterns and embellishments required.
To find out more about designing custom rhinestone shirts or personalized tee shirts, visit the company at http://www.CustomTCouture.com.
About Custom Tee Couture: Custom Tee Couture is actually a new venture on the part of a longtime cornerstone of the fashion industry – Faraj Inc. The online service offers powerful tools for custom rhinestone shirt creation, personalized tee shirt design and more. In addition to patterns and software, they also offer dyed-to-match beads, appliques and numerous other embellishments to help ensure the most stunning design possible.
###