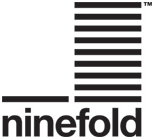 There's a very collaborative and creative spirit in the market currently and it's undeniably an exciting time to be involved in the startup environment
Sydney, NSW (PRWEB) November 17, 2011
Ninefold®, the Australian public cloud computing and cloud storage company, is pleased to announce the addition of Innovation Bay and AngelCube to its recently launched Ninefold Cloud Booster Program, to accelerate growth for Australian startups.
Innovation Bay is a long-established Sydney-based not-for-profit networking group that brings together investors and entrepreneurs passionate about innovation, entrepreneurship and technology. AngelCube is a Melbourne-based early-stage investor in Australian technology companies, backed by a community of leading technology entrepreneurs, investors and professionals. It offers seed capital, marketing and mentorship to eight startups per year.
The two organisations join foundation launch partners, Pollenizer and StartMate, to support Ninefold's nationwide strategy of helping early stage Australian businesses get to market, faster and more cost-effectively, through free cloud computing, technical know-how and marketing initiatives.
"There's a very collaborative and creative spirit in the market currently and it's undeniably an exciting time to be involved in the startup environment," said Peter James, Managing Director at Ninefold. "Not only does The Ninefold Cloud Booster Program help aspiring entrepreneurs get their ideas off the ground, but it also creates a link between the various communities of investors and innovators that are extremely active in Australia right now. We're pleased to welcome the Innovation Bay and AngelCube groups."
Ninefold will continue to add more networks to create a national presence for The Cloud Booster Program.
"We've been working with the technology startup community for eight years now and know that removing any barriers to getting a good idea off the ground is extremely welcome among our network," said Phaedon Stough, Co-Founder of Innovation Bay. "It's great to be part of the growing Ninefold community."
"Providing access and technical capability via a trusted network of subject matter experts and successful entrepreneurs helps early-stage companies succeed," said Andrew Birt, Co-founder of AngelCube. "We're pleased to extend The Ninefold Cloud Booster Program to our start-up network. This will be a huge help in those vital first 12 months."
The Ninefold Cloud Booster Program removes the infrastructure expense for aspiring startups by offering approved businesses free Ninefold cloud computing and cloud storage credit worth up to $2,000 per month for up to a year. They will also receive a technical sales consultation for set-up, as well as involvement in Ninefold's marketing campaigns; such as guest blog posts and opportunities to reach the wider Ninefold community.
NOTES TO EDITORS
About Innovation Bay
The underlying principle of Innovation Bay is to create a special platform for members to network and collaborate within an environment that supports innovation and investment in the high-tech space.
Innovation Bay acts as a trusted link between entrepreneurs and investors and creates exclusive forums for entrepreneurs, business leaders and venture capitalists with a focus on high growth technology businesses.
Innovationbay was created by Ian Gardiner, CEO at Viocorp and Phaedon Stough, CEO at Mitchellake Consulting, in 2003 and has a network of approximately 700 senior technology-focused entrepreneurs and thought leaders. Its Angel Dinners have assisted a number of entrepreneurs raise over AUD$10M in seed investment.
Currently focused on the Sydney market, Innovation Bay has plans to expand to other Australian capital cities.
For more information, please contact:
Phaedon Stough
phaedon(at)mitchellake(dot)com
Tel: 0404 071 665
Twitter: @innovationbay
About AngelCube
AngelCube is a Melbourne based startup accelerator and mentor community. AngelCube is based on best of breed accelerators Y-Combinator, 500Startups, Startmate and Seedcamp. For more information about AngelCube visit http://www.angelcube.com.
"We've invested in Startmate and AngelCube and think they're both fantastic programs." Mick Libinskuas, Pollenizer.
For more information, please contact:
Andrew Birt
Andrew(at)AngelCube(dot)com
Tel: 0409208058
Twitter: @andrewbirt
About Ninefold®
Ninefold is Australian cloud computing and storage with locally stored data, free local support, self service flexibility and low latency. This allows you to provision virtual servers and cloud storage quickly - scaling up and down when needed – and only paying for the resources you use.
Sign up in seconds. Start using in minutes. Benefit for years.
Ninefold.com
Twitter: @ninefold
Ninefold® is a Registered Trademark.
For more information, please contact:
Jo Balfour
Progressiva Public Relations
Tel: +61 405 542 018
jobalfour(at)progressiva(dot)com(dot)au
@jobonekenobi
###