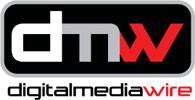 New York, NY (PRWEB) November 15, 2011
Digital Media Wire is pleased to announce the final agenda and speakers for the upcoming Future of Television East (http://www.televisionconference.com/east) to be held at the Museum of Jewish Heritage in New York City on Thursday, November 17 and Friday, November 18, 2011.
The two-day event includes six series of presentations and panels focused on opportunities across Content, Distribution, Advertising, Out-of-Home and Social Media (the Buzz), including:
-Unbundling: What Happens To Programming When TV Channels Fade Away?
-How to Make It Good: Branded Content and the Internet
-10 things I learned From Doing Cross Media
-Engagement: The New Metric for Successful TV Storytelling?
-Grokking 'Two-Way TV': Lessons From the YouTube Gold Rush
-The Changing TV Landscape
-TV Everywhere: When TV Takes to the Cloud
-The ABCs of Television Unleashed
-Brand Funded Content: How Marketers are Becoming the Programming Execs of the Future
-The Role for Digital Out-of-Home in A Convergent World
-Why Context Matters
-How To Reach, Engage and Impact Hard-To-Reach Consumers
-The Connected Consumer: Understanding the Consumer Who Connects TV to the Internet, and the Internet to TV
-Social TV and The Glee Project - A Case Study
-Internet Enhanced TV: Building TV apps that complement viewing
-The State of the Television Industry
-Creating Compelling and Engaging Video Content for Multiple Platforms
-Digital Distribution Models: How Technology is Changing the Way Audiences Access TV & Video Content
-Monetization: Predictions & Provocations -- How to Build Sustainable Business Models around Television & Video Content
-What are the biggest potential growth areas for the digital out-of-home (DOOH) industry in 2012 and beyond?
-Is Being Discovered the Biggest Challenge in the New Television Ecosystem?
Attendees are key decision-makers from digital start-ups, content creators, cable, broadcasters, studios, networks, producers and distributors, technology companies, wireless companies, rights organizations, industry bodies, advertising, law firms, investment and venture capital firms.
The list of confirmed speakers for this year's event includes:
Avner Ronen, Founder & CEO, Boxee
Matthew Diamond, CEO & Founder, Alloy Media + Marketing
David Poltrack, Chief Research Officer, CBS Corporation
Jason Oxman, SVP of Industry Affairs, Consumer Electronics Association
Peter Stern, Chief Strategy Officer, Time Warner Cable
Eric Elia, Vice President of TV Solutions, Brightcove
Warren Lee, General Partner, Canaan Partners
Robert Tercek, President, General Creativity
Spencer Griffin, Executive Producer, CollegeHumor (IAC)
Daniel Ravner, Creative Director, Screenz
Frank Rose, Contributing Editor, Wired, Author, The Art of Immersion
Michael Hirschorn, Founder & Writer, Ish Entertainment
Ned Sherman, CEO, Digital Media Wire, Co-Chair/Founder, Future of Television
Al Lieberman, Executive Director, EMT Program, NYU Stern School of Business
Jay Baage, Event Director, Future of Television
Eric Mortensen, Senior Director, Network Programming, blip.tv
Tavin Marin Titus, Producer, "RCVR" at Science2Fiction Transmedia
Adam Dubov, Executive Producer/Creative Director, HBO.com
Terence Gray, Founder and Executive Director, New York Television Festival
Tina Hoover, Vice President, Social Media & Interactivity, Endemol USA
Georg Szalai, NY Bureau Chief & Business Editor, The Hollywood Reporter
Shanna Preve, Media Content P'ships, Google Video Services & Google TV
Jim Funk, VP, Business Development, Roku
Ian Blaine, CEO, thePlatform
Todd Spangler, Technology Editor, Multichannel News
Tim Connolly, VP, Digital Video Distribution, Disney and ESPN Media Networks
Gabe Sauerhoff, VP, Digital Distribution, Discovery
Ariel Fischer, Director, Business Development, Logitech Digital Home Group
Ronen Mizrahi, CEO & Founder, TVersity
Mike Kelley, SVP Business Dev.- Programming and Advertising, Ensequence
Bernard Gershon, President, Gershon Media
Charles Kennedy, SVP, Research, ABC Television Network
Chet Fenster, Managing Partner, MEC Entertainment (Mediaedge:cia)
Diane deCordova, Video Specialist Sales Lead, Youtube / Google
Marc DeBevoise, SVP & GM, Entertainment, CBS Interactive
Richard Bullwinkle, Chief Evangelist, Rovi Corporation
Dan Goodman, Co-Founder, Believe Entertainment Group
Jack Myers, Chairman, Media Advisory Group
David Del Beccaro, CEO, Music Choice
Paul Kontonis, VP, Group Dir. of Brand Content, The Third Act, Digitas
Nigel Morris, CEO, Aegis Media North America
David Leider, CEO, Gas Station TV
Judy Kenny, President, Zoom Media & Marketing
Jeremy Lockhorn, VP, Emerging Media, Razorfish
Paul Lindstrom, SVP, Nielsen OnLocation
Jesse London, VP & GM Sales, CBS Outernet
Marci Ryvicker, MD, Equity Research: Media & Cable, Wells Fargo Securities
Stephen Freitas, CMO, Outdoor Advertising Association of America
Angela Bianco, Sr. Manager, Media, comScore
Jennifer Kavanagh, SVP, Digital, Oxygen Media, NBC Universal
Scott Lincke, Senior Director of Products, Yahoo! Connected TV
Emily Christner, Vice President, Marketing, TV Guide Digital
Greg Scholl, President, NBC Owned Television Stations
Jesse Redniss, Vice President, USA Network Digital
Dori Gurwitz, VP of Partnership & Business Development, Watchitoo
Mark Ghuneim, Chief Executive Officer, Wiredset
Jeff Harris, Sr. Product Manager, Video Services, Verizon
Event sponsors and media partners include CEA, NYU Stern, Brightcove, Rovi, comScore, thePlatform, TVersity, Ensequence, Music Choice, Wachitoo, Jakprints, AFTRA, TAG Strategic, OAAA, Fusicology, New York – Tokyo, Parks Associates, PRWeb, Social Radius, Terpin PR, NY:MIEG, Boogar Lists, and littlebigGirl + co.
For complete agenda, registration and event details please visit: http://www.televisionconference.com/east.
About Digital Media Wire, Inc:
Digital Media Wire is an events, news, and publishing company serving the digital entertainment & media industry since May 2000. Digital Media Wire produces executive forums featuring the leading executives in digital media and entertainment. Digital Media Wire also publishes an authoritative daily email newsletter and industry directory. For more information, please visit: http://www.dmwmedia.com.
Contact:
Duan Li
Digital Media Wire, Inc.
310-855-0033
duan(at)digitalmediawire(dot)com
###