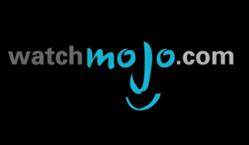 I always thought nominees lied when they said "it's nice to simply be nominated," but I believe that now. The best is yet to come.
New York, NY (PRWEB) November 15, 2011
The judges of Digiday's Video Awards have selected the Tiffany network, the company behind The Sopranos and WatchMojo as the three finalists in the Best Video Destination in the Entertainment Category in its annual Video Awards.
CBS Interactive's TV.com, HBO's True Blood IMMORTALIZE YOURSELF Facebook App and WatchMojo.com will be vying for the honor on Dec. 12, 2011 at The Digiday Video Awards Gala in New York City.
WatchMojo was founded in 2006 by Ashkan Karbasfrooshan and has emerged as one of the most industrious and polished video content creators with a catalog of seven thousand videos on lifestyle, entertainment and knowledge. The company's pop culture and infotainment videos are carried on portals including Yahoo!, MSN and AOL, as well as video destinations like YouTube, Hulu and many others. Online, WatchMojo has served up 700 million views all-time.
The breadth and depth of the WatchMojo library is unequalled in the industry, and the nomination alongside CBS and HBO – two of the most respected names in traditional media, and also producers of super-premium content – is a testament to the job Karbasfrooshan's team has done since 2006: "When we launched the company, I told my team that WatchMojo was a white canvas, but that anything was possible if we believed that the sky was the limit and bought into the editorial vision we set out to execute. Digiday's nomination alongside CBS and HBO is a validation of that strategy and our execution despite the odds. I always thought nominees lied when they said 'it's nice to simply be nominated,' but I believe that now. Regardless of what happens on Dec. 12, the best is yet to come," promises Karbasfrooshan, who covers the online video market for both TechCrunch and MediaPost in weekly columns.
WatchMojo has expanded its tentacles away from the Web and into mobile, out-of-home and over-the-top connected devices. In addition, the company also helps academic publishers teach global students how to learn English.
WatchMojo reaches between 25 and 50 million consumers per month across its many platforms.
"The Authority on Digital Media, Marketing and Advertising," Digiday is published by DM2Media and serves as the company's content hub. DM2Media also runs newsletters, organizes conferences and awards shows covering mobile, video, social and much more. The 2011 DVAs will be held in New York City and include nearly thirty categories across Video Advertising, Video Content and Video Technology. The judges include Brian Morrissey, Editor in Chief, Digiday; Mike Shields, Senior Editor, Digiday; Corey Kronengold, Content Director, Digiday; Johnny Boston, CEO, Raw Digital; Ken Lagana, SVP, CBS Interactive; Matt Wasserlauf, CEO, BBE; Jason Krebs, Chief Media Officer, Tremor; Karl House, VP of Sales and Business Development, DECA.
About WatchMojo
WatchMojo helps you become more successful by covering the people, places and things that inform and entertain you socially, personally and professionally.
Supplying the world's largest media properties, WatchMojo is a leading producer of professionally-produced, ad-friendly, premium videos covering Automotive, Business, Comedy, Education, Fashion, Film, Food, Health & Fitness, History, How To, Lifestyle, Music, Politics, Science, Space, Sports, Urban Living, Technology, Travel and Video Games.
The company's catalog of seven thousand videos has generated 700 million video views since 2006.
Marketing Magazine picked WatchMojo as one of Canada's Digital Media Companies to Watch in its September 2011 issue.
Learn more on http://www.WatchMojo.com
###