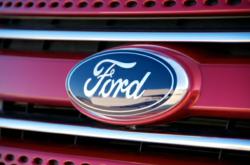 Grafton, WV (PRWEB) November 15, 2011
At Toothman Ford in Grafton, West Virgina, they've known all along what the used car buying public is just now hearing about, and that is that the 2004 to 2009 Ford Explorers are one of the best used cars available for purchase. Recently named by Edmunds in their 2011 Used Car Best Bet Awards, the Ford Explorer has a lot to offer anyone needing a versatile family vehicle. As a truck-based SUV with a V8 engine available as an option, the Explorer provides greater towing capability than car-platform-based ("crossover") SUVs, and it suits the recreational needs of a typical family with a spacious third-row seat. First, they looked at consumer ratings as well as sources that report on reliability and longevity, and applied their own experience and judgment to determine a vehicle's reliability. Second, they considered the way these vehicles rated in various crash tests conducted by the National Highway Traffic Safety Administration and the Insurance Institute for Highway Safety. Third, they looked at value, taking into consideration Edmunds TMV® and TCO®. And fourth, availability; the larger the spread of potential model years a buyer had to choose from the better. This is why one (more abundant) car may have beaten out another (less available one) if the two were otherwise closely matched. That's why anyone in the market for a used Ford Explorer in Grafton or a new Ford Explorer in Grafton can purchase either of these fine vehicles at Toothman Ford.
New cars in Fairmont and used cars in Fairmont in general are easily procured at the Toothman Ford dealership with the knowledge that either new or used, it's going to be a safe, reliable vehicle. And all used vehicles on the lot are certified pre-owned vehicles that have met rigorous standards and thoroughly inspected before being accepted and then allowed on their lot for resale to the general public. Toothman Ford takes this very seriously. Customer safety and customer satisfaction is paramount at this Ford dealership. Fords are not the only make available on the lot in their expansive inventory. A wide variety of makes and models are available for consumers to inspect and choose from. All a consumer need do is go to their dealership and take a look around until they find something that strikes them and the knowledgeable and friendly sales staff can take over and do the rest. It's just that easy. A test drive can be taken to determine a feel for the automobile to ensure it's a good fit for the prospective buyer, giving them a chance to experience for themselves the handling and smoothness of the ride. Once this is accomplished, all that remains is determining the available financing that best suits the customer's particular circumstances to try to get them on their way and on the road as quickly as possible.
Besides new Fords in Morgantown or used Fords in Morgantown to shop for in person, all of these available makes and models are able to be viewed online on their website that features their online showroom. This feature allows consumers to virtually shop from the comfort and privacy of home or office with the aid of the powers of the internet. Their entire stock may be viewed this way in addition to sales deals often available only to internet shoppers as a special incentive for shopping with Toothman Ford. The beauty of this feature is consumers can also find out before ever stepping into the dealership just what they're pre-approved for in advance for financing by applying online, saving time and often times the embarrassment of a face-to-face encounter. Consumers are also able to look for new OEM Ford parts for their particular model Ford online. These are just some of the outstanding features computer savvy shoppers can take advantage of these days. The dealership also offers onsite repairs and scheduled maintenance by highly trained, certified technicians capable of performing almost any task at Toothman Ford.
First In Results SEO Marketing
###