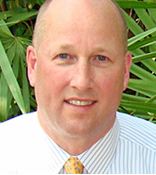 This investment will allow us to accelerate our growth strategy and cement our rapidly evolving position as the market leader in healthcare strategic planning and quality management.
Atlanta (PRWEB) November 15, 2011
Atlanta-based start-up strategicplanningMD, LLC, has received $1.5 million in funding from The BIP Opportunities Fund, LP, and Buckhead Investment Partners. The infusion of capital will allow the one-year-old company to accelerate its growth through investments in sales and marketing, as well as in the next generation of its strategic planning software technology.
strategicplanningMD offers healthcare organizations web-based systems and consulting services designed to drive financial and operational performance through enhanced focus on high-priority areas for growth and quality improvement. Its suite of web-based software applications includes strategic planning and quality management tools, as well as business intelligence offerings.
"This investment will allow us to accelerate our growth strategy and cement our rapidly evolving position as the market leader in healthcare strategic planning and quality management," said Scott Regan, the company's founder and chief executive officer. "We are breaking new ground and are uniquely positioned to assist healthcare organizations in adapting to new market realities and designing innovation solutions."
The company was established in March 2010 and launched its initial application, StrategyPlanner, four months later. strategicplanningMD then added four additional software applications, including three business intelligence tools and a quality management program, in May 2011.
"Our nation faces one of the greatest challenges in its history in rebuilding its healthcare platform to be both efficient and cost-effective," said Mark Buffington, managing partner of The BIP Opportunities Fund. "Addressing this challenge will mean that healthcare executives with hospitals, physician groups, and other healthcare-focused entities need to set clear goals and strategies for the businesses and people they lead. strategicplanningMD's suite of products is the best available set of tools we could find to help executives undertake this important mission."
In slightly more than a year since launching its initial application, strategicplanningMD has grown to serve more than 70 hospitals and clinics in 23 states, including UF&Shands, Erlanger, and Mississippi Baptist Health Systems. The company, which recently relocated from Savannah, GA, to Atlanta to take advantage of the strong talent pool in the region, has grown from a staff of one to a staff of eight. Regan anticipates doubling the company's size in the next 12 months as additional clients are added to the company's roster.
Through its combined software applications and strategic planning consultative support, strategicplanningMD helps executives devise responses to the pressing issues being put on the healthcare industry. The company's solutions enhance the organization's visioning, analytics, plan development, quality metrics, key performance indicators, scorecards and quality improvement tracking. Through the company's solutions, organizations can shorten the time required to plan and implement strategies and quality improvement projects, while increasing execution accountability, thereby driving for more results faster than ever before.
The BIP Opportunities Fund, LP, is an Atlanta-based investment firm focused on providing capital and operational support to emerging, high-growth companies. The company seeks to invest between $2 million to $5 million in companies with revenues up to $10 million. Investments are generally based within the Southeast, but the company remains opportunistic to other domestically-based investment opportunities. Industry sectors covered include technology, healthcare, business services, franchising, and specialty finance. For additional information on The BIP Opportunities Fund, LP, visit http://www.bipfund.com.
###