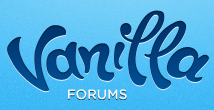 If a business doesn't go social with customer relations management it will be dead in 3-5 years, the pace of change in this market is that fast.
Montreal, QC (PRWEB) November 15, 2011
Vanilla Forums is honoured to be selected as one of Canada's 'Top 20 Hottest Innovative Companies' by the Canadian Innovation Exchange. Vanilla Forums has stood out from competitors by advocating the importance of "Social CRM" and delivering social forums and API's to help businesses thrive in today's social business environment. Social CRM forums reduce a company's overall support costs while increasing customer satisfaction, loyalty, referrals and recommendations.
Social networks are no longer solely a place for friends to share updates about their daily lives. They are now critical platforms for conducting business and engaging with and learning about customers. Over half of consumers report that they regularly interact with companies on social sites. Vanilla Forums facilitates these interactions by providing social CRM that delivers core customer support forums that form the foundation for manageable social interactions across their customers' chosen platforms. Creating a compelling cross-platform customer experience allows companies to build meaningful long-term relationships that place the customers in the engagement driver seat.
"If a business doesn't go social with customer relations management it will be dead in 3-5 years, the pace of change in this market is that fast," says Greg Marlin, Vanilla Forums VP of Sales and Marketing. "The social customer is becoming the most valuable customer because companies can discover what truly motivates that customer by engaging with them, learning from them, and incenting them to influence other customers on their behalf."
"Who do you think the customer of the future will choose from? A company that has deep insights into how they are interacting with their brand and industry and can adapt their message and timing appropriately or a company that barely knows who they are?"
A relationship on a social network provides better personal analytics than any Neilsen rating ever could. Customers share their personal content, likes and dislikes and they engage with each other in discussions that help companies adapt and deliver what their customers want.
"In the social CRM space we are providing a way for companies to empower their customers to help each other, and modifying our system to reward them when they do so," says Marlin.
Vanilla Forums provides deep analytics to help its customers understand things like how quickly questions are answered, who answers the questions (company support staff, or other customers), the general mood of their customer base, etc. Armed with this information, Vanilla Forums' customers can understand how engaged their customer-base is and how much money Vanilla Forums can help them save in support costs. The company is rapidly developing solutions and partner relationships in-line with its vision of how to best help companies plan for and measure the health of their community within the wider social graph.
**About VanillaForums.com
Discussion platforms on the web are predicated on the idea that one size fits all. Vanilla removes all of the feature and design bloat that plagues traditional discussion platform software and instead provides a very basic solution that can be incredibly customized to suit the very specific needs of niche communities. Vanilla also focuses heavily on integration with other platforms, providing powerful APIs and access points that allow customers to deeply integrate the fabric of their community with the other parts of their web ecosystem including all social platforms.
For more information about Vanilla Forums, please visit http://www.vanillaforums.com.
###