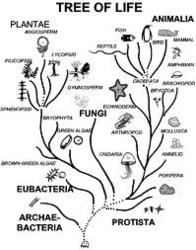 Biological Sciences - Life-Sciences.net
(PRWEB) November 16, 2011
The Biological Sciences category of the Life-Sciences Magazine covers natural science of life and living organisms, including their structure, function, growth, origin, evolution, distribution, and taxonomy. This section currently contains more than 486,000 articles. A great part of these contributions derive from nearly 980 international scientific journals covering this science discipline.
One of the latest inclusions deals with the engineering of natural killer (NK) cells for cellular therapy of cancer. The function of such cells is governed by a balance of stimulatory and inhibitory signals triggered by surface receptors. Expanded NK cells can be transduced with genes encoding chimeric antigen receptors that stimulate tumor cell-specific cytotoxicity. Since they can kill transformed cells they are a promising tool for the treatment of cancer by NK cell immunotherapy.
Another article on plant introduction, naturalization, and invasion in French Guiana covers the vulnerability of this continental tropical ecosystems to biological invasions. Although such ecosystems are thought to be more resistant to invasive alien species due to their higher native biota diversity and complexity, they are now experiencing alien plant naturalization and invasion events. The article's authors recorded 490 alien plants of which 34% are currently naturalized. The tree species Acacia mangium (Mimosaceae) and Melaleuca quinquenervia (Myrtaceae) which were introduced for reforestation, rehabilitation and and as garden ornamentals are identified as highly invasive since they form localized but dense monotypic stands.
The social network Life-Sciences.net was established to discover and share scholarly and popular content in the basic and applied life and earth sciences including biology, agriculture, forestry, the environmental sciences, and the health sciences.
While the very latest Biological Sciences content is rarely older than a few minutes, the front page of Live-Sciences.net usually presents stories submitted ca. 20-60 minutes ago. All categories including that of Biology feature RSS Feeds. The site's own search function enables users to search for specific keywords or phrases. For every story displayed, this search functionality automatically suggests up to 10 related articles which are displayed sorted by relevancy.
Life-Sciences.net maintains the Twitter account @Life_Sciences_ which currently features 80,101 tweets and 1,206 followers. The Biology category is represented by Twitter's @BiologyMag featuring 72,519 tweets and 786 followers.
###