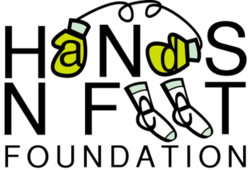 Charlotte, NC (PRWEB) November 17, 2011
HandsNFeet foundation was the brainchild of the Senior Management team at Flores & Associates in response to the touching story of how one employee opened his heart to those in need by personally distributing warm gloves and socks to members of the homeless community he encountered on his daily commute. With the help of Mario Flores and the employees of Flores & Associates, that single act of kindness has grown into the establishment of HandsNFeet Foundation, a non-profit, 501(c)(3) organization.
HandsNFeet has a 2011 end of year goal for the employees of Flores & Associates to provide 500 pairs of socks and 500 pairs of gloves to the local homeless community this holiday season. The foundation will raise money and receive donations throughout the year. Knowing that socks are always an important need for the homeless, HandsNFeet will distribute those items year round and make a large push for warm items such as gloves, hats and scarves during the winter months when the need for these items will be critical in the homeless community. If your organization is interested in supporting the foundation through a monetary or in kind donation, please contact Clay Peddycord at info(at)handsnfeetfoundation(dot)org or call 704.816.2497. All donations are tax deductible. To learn more about HandsNFeet Foundation or to get involved, please visit http://www.handsnfeetfoundation.org.
About Flores & Associates:
Founded in 1986, Flores serves over 500 employer clients in 33 states as a national reimbursement plan administrator for flexible spending accounts, health reimbursement arrangements, commuter benefits, and direct reimbursements for dental and vision plans. Flores provides COBRA administration services and retiree billing services for its clients.
###