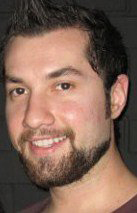 There are many ingredients that go into a successful business venture, but the number one thing to remember is that you have to have passion.
Marion, IN (PRWEB) November 15, 2011
Ziver Birg, CEO of ZIVELO, has been named to the Empact100 list of the country's top 100 young entrepreneurs and will be recognized at the White House in Washington, D.C. on November 17. There he will be honored for his accomplishments and positive influence on the American economy. The Empact100 list has been created by Empact, in partnership with the Kauffman Foundation, Opportunity International, Global Entrepreneurship Week, and the Startup America Partnership.
The list was announced on November 3rd and candidates were judged based solely on reported revenue. Nominations were open to U.S. based individuals or companies that fulfilled the requirements of having all founders 30 years of age or younger as of December 30, 2011 and reported revenue of over $100,000 in 2010 or 2011 to date.
Additionally, Birg is among the select individuals with over $1 million in revenue who have been invited to a Young Entrepreneur Mastermind conference from November 17-19 in order to collaborate with top players in the entrepreneurship ecosystem such as Michael Dell (Founder of Dell), Fred Smith (Founder of FedEx), Magic Johnson (Founder of Magic Johnson Enterprises), Steve Case (Founder of AOL), and Jeff Hoffman (Co-Founder of PriceLine.com) among other notable entrepreneurs on how to bring the economy back to full employment and give back to entrepreneurship education.
"We basically build large-scale iPhones and iPads for public use," said Birg when asked to summarize what ZIVELO does, "Linking these touch-enabled screens with a plethora of different electronic peripherals can translate into turnkey solutions such as self check-in terminals at your local clinic, way finding kiosks for university campuses, and modern day photo booths that can upload your pictures directly to Facebook. The number of possible configurations is in excess of 100,000, and that number increases every day as new ideas are constantly pouring in. The possibilities are truly endless."
ZIVELO has rapidly grown to become the world's largest manufacturer of self-service kiosks and digital signage, with over 250,000 square feet of manufacturing facilities and over 200 employees. The design, engineering, and manufacturing of their public terminal systems are completely contained within the United States, allowing them to offer rapid turnaround of product delivery. ZIVELO's product line is well known globally and with over 50 resellers and distributors in the US, Canada, Europe, South Africa and Australia has been utilized by customers throughout multiple industries such as Coca-Cola, Nike, Verizon, Hilton, US Steel, CIA, FBI, Siemens, Boeing, MIT, NASA and the US Army.
According to Carl Schramm, CEO of the Kauffman Foundation, "Young entrepreneurs are not just America's future. They're America's present," and "inspire others to join the movement to revitalize our economy by starting a business."
Birg attributes passion, hard work, and self-belief as key ingredients in the recipe to his success.
"Thomas Edison said it best," says Birg, "Genius is one percent inspiration and ninety-nine percent perspiration. There are many ingredients that go into a successful business venture, but the number one thing to remember is that you have to have passion. To be passionate you have to be driven, to devote all of your energy into your work, to nurture it until it grows, to never settle and never give up until you're completely satisfied that you've given it your all."
A live broadcast of the Empact100 ceremony can be viewed at http://www.whitehouse.gov/live between 2:30pm and 5:00pm EST on Thursday, November 17.
For more information about ZIVELO, please contact press(at)zivelo(dot)com or visit http://www.zivelo.com.
###