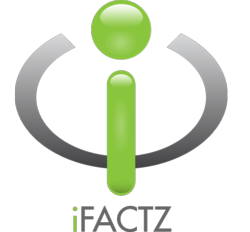 iFactz has prevented thousands of profitable TV commercials from being cancelled.
St. Petersburg, FL (PRWEB) November 16, 2011
Born out of necessity, the iFactz tracking system is closing in on 20 million transactions that have been tracked, allocated and reported. The need to track offline-to-online is critical, especially in this day and age when consumers respond to commercials in several ways.
Consumers seeing a TV commercial, often with their laptop or SmartPhone at their side, can type in the URL that appears on the TV screen. If that URL is iFactz-enabled, there is a 96% accuracy level that the click (and subsequent sale or inquiry) on the site is correctly tracked.
After researching URL structures, acquirgy determined that "suffix" style URLs (i.e. company.com/tv/32) URLs don't work because consumers rarely type what comes after the ".com." Instead, the company uses a "prefix" URL (i.e. 22.companytv.com) where the "22" is assigned to one network, such as Lifetime or Bravo. That prefix, in combination with "bursting" and other techniques, has resulted in a proven system that most of acquirgy's TV clients use.
Acquirgy has proven in numerous cases that the prefix style URL does not detract from the advertiser's branding. Most importantly, using iFactz prevents advertisers from cancelling TV media placements that are actually profitable, because they appear not to be profitable without this tracking in place. The company offers a free Green Paper, "The Effect of DRTV on Search Engine Marketing" (http://R1T.acquirgy.net). For more information about iFactz: http://R1U.acquirgy.net.
# # #