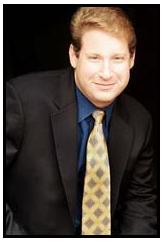 Our site aims to educate about the law rather than just promote our law office.
Baltimore, MD (PRWEB) November 16, 2011
The Law Offices of Robinson and Associates has announced its revamped website that will focus on helping the most vulnerable of victims seek advice and legal resources.
In this online information era, it is important to narrow down Internet searches to the most valuable and targeted content possible. Robinson and Associates' website will educate the public about the areas of the law that it practices. Bruce Robinson, the medical malpractice attorney who started the firm, says the website is dedicated to helping injury victims who are looking for answers to their legal questions.
"When it comes to this area of law, there are so many lawyer websites out there that are designed just to win new clients – regardless of whether the firm has the experience necessary in handling elder abuse and malpractice," says Robinson. "There are too many firms making all sorts of claims about what they can do for you, but not offering any real life information that is useful in helping people make decisions about their case," says Robinson. "We are finding that more and more people are using the Internet to research medical malpractice and related areas of the law, and what is out there isn't always accurate, helpful or informative. Our site aims to educate about the law rather than just promote our law office."
The website covers all areas of malpractice and wrongful death. It was designed to be a legal resource, and has been optimized by professional web developers so that its content and pages land on the first page of search results.
"Our website was designed by specialists who understand the algorithms that Google employs to assign value to content," says Robinson. "The system favors quality information like ours, and puts the pages that offer accurate and educational material at the top of its search results. If someone searches for 'nursing home neglect in Baltimore' for instance, the articles and media that we have published on our site are recognized as particularly strong and ranks very high in the search results."
Web site optimization, as it is known, is allowing more businesses to reach a localized consumer in a meaningful way. This, in turn, allows people to make more informed choices. When it comes to the death of a loved one through an incompetent doctor, or the abuse of an elderly parent in a nursing home, it is vital to choose an attorney with experience in this area of law.
For media inquiries call Bruce Robinson at 410-484-1111
http://www.marylandaccidentattorney.com
###