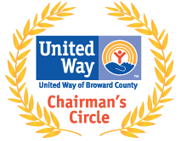 Ft. Lauderdale, FL (PRWEB) November 16, 2011
Black Friday and Cyber Monday shopping are expected to soar as 225 million consumers flock to retailers and websites to try to land the best deals. With the average person spending about $700 on holiday gifts this year, the money experts at Consolidated Credit Counseling Services, Inc. offer 10 tips to curb overspending this holiday season.
"Consumers must remember they may end up in worse shape in the long-run, by overspending this holiday season," warns Howard Dvorkin author and founder of Consolidated Credit Counseling Services, Inc., a financial literacy provider that has helped more than 5 million Americans pay off their credit card debt. "The retail industry spends billions of dollars every year to influence Americans to think they need certain material things to be happy. When people buy into manipulative marketing tactics, they aren't as conscious of their spending and how large their debt will be," says Dvorkin.
Consolidated Credit offers 10 tips to curb overspending:
1. Make a plan – Consumers are advised to make a list of who they are shopping for and what items they plan to buy for people on their list. Planning helps individuals from getting distracted by "bargain" ploys.
2. Create a budget - Use Consolidated Credit's holiday spending planner worksheets to plan holiday spending. Know ahead of time exactly how much is in the budget. As items pile up in shopping carts, shoppers should keep a running total. For holiday shoppers with children, help them set a budget for gifts and prioritize their buying within that budget.
3. Check return policies – Stores are cracking down on their return policies this holiday. Even with a receipt, shoppers may find it difficult to make an exchange or get a refund. Read and ask about a store's return/exchange policy before purchasing anything double check if the online policy is the same as in-store. Shoppers are also advised to know the ins-and-outs of their credit card provider's fraud protection in the case of theft.
4. Mobile apps – Mobile apps can save significant time and money. Free mobile shopping apps this holiday season are: Shopkick (Android and iPhone), RedLaser (Android and iPhone), Google Shopper (Android), ShopSavvy (Android and iPhone), Points Inside (Android and iPhone) and Key Ring Rewards (Android and iPhone).
5. Beware of shipping costs – Cyber Monday deals may seem sweeter than they actually are if you forget to consider shipping costs. Many retailers may even ship multiple items – individually incurring separate shipping fees. Try purchasing from sites such as Overstock.com where only one shipping fee applies or BestBuy.com which offers free shipping through the holiday season.
6. Pay with credit – Credit cards are good when used responsibly. Shopping with plastic offers greater security protection. If there are problems with purchases, consumers may be able to get their credit card companies help in obtaining a refund. Plus, if they have a credit card reward program, they could rack up points while shopping.
7. Know sizes and measurements – Shopping for clothes or shoes online can be tricky, it is important to know exact measurements and sizes. We recommend shoppers buy brands that they are familiar with.
8. Shop reputable websites – Shop familiar online retailers. When shopping on a website that is not well-known, we advise to research the site and be cautious. Online shoppers must understand that when they give their credit card information there is always an amount of risk. Never shop online without a secure and private Internet connection. Shopping via WIFI connections at public places is a no-no when it comes to online buying. Look at the URL of the website -- if it starts with https:// you're on a secure page, without the s the connection is unsecured.
9. Shop the day before Black Friday – Many retailers test out a sale to see if it will be successful. For example, Target stores across the country will be open Thanksgiving from 8 a.m. to 2 p.m. testing out shopping intentions. Always ask in advance about any possible pilot sales, especially when shopping for big ticket items.
10. Safety first – Take safety precautions and watch your personal belongings at all times. Mentally locate the nearest security office or officers in case an emergency occurs. For female shoppers, carry cross-body purses that cannot be easily snatched by thieves. Stores are not responsible for lost or stolen items -- it's up to the individual to be aware of his/her surroundings.
For more holiday tips, visit Consolidated Credit's personal finance blog Miss Money Bee.
About: Consolidated Credit Counseling Services, Inc., founded in 1993, is one of the nation's largest credit counseling organizations in the country and has helped over 5 million people with financial issues. Their mission is to assist families throughout the United States in ending financial crisis and solving money management problems through education and professional counseling.
###