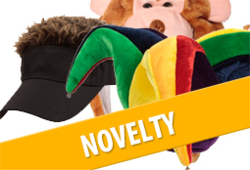 The Renovated Website Makes Shopping a Breeze
Salem, OR (PRWEB) November 16, 2011
Fashion retailers have been seen stocking up on beautiful hats for the upcoming winter season and CTS has launched new wholesale hats and caps to provide them with a vast range to choose from. While there are traditional caps with motifs and insignia, the new collection also consists of animal hats, beanies and funny hair varieties.
"The retail sale of hats and caps shoots up in the winter season and we are ready to support our retailer friends with a large selection of designs for men, women and kids - all ready for same day shipping," reported Kirk Bachelder. The wholesale rates for these are very low and allow a handsome margin when resold in retail from shops, malls and fairs.
Winter is the time for celebration with parties and fun, specially during Christmas and New Year. The kids and adults alike love to wear the smart animal hats like brown puppy, panda bear, white tiger and grey wolf, colorful jester caps and beanies. The fun loving and easy going people enjoy wearing these cool caps in parties as well as when going out with family. The evergreen baseball caps and those with different insignia remain popular as ever. Kids are specially crazy about the beautiful animal caps as well as beanies which provide good protection from cold while looking great on the wearer.
CTS Wholesale has been the online market leader in wholesale sunglasses and they have taken the same success formula of ever expanding range and excellent customer service forward with the new range of hats, caps and lighters. They recently launched a fully renovated website that makes locating the desired products a breeze.
"Our customers love the convenience of online shopping irrespective of the time of day and the facility to choose products without any sales pressure. The low wholesale prices and fast shipping helps them to manage their inventory effectively. We are even getting orders from corporates who are buying in bulk for their team members," added Kirk Bachelder of CTS Wholesale.
They have built a rock solid reputation over the years and retailers get to make a good margin because of the highly competitive price offered by CTS. The company offers toll-free numbers in both USA and UK and a user friendly online shopping experience. In addition to the low prices, CTS strongly believes in offering high quality products because that is what attracts repeat orders from satisfied buyers.
About:
CTS Wholesale offers sunglasses, hats, caps and lighters to retailers and corporate companies buying in wholesale. With a focus on style, price and quality, they have established themselves as a premier supplier of these products offering convenient anytime shopping from their website. Visit http://www.CTSWholesaleSunglasses.com
###