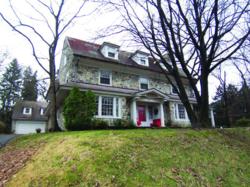 Green Bay, WI (PRWEB) November 16, 2011
Micoley & Company will be hosting a series of real estate auctions featuring properties located in six eastern states on behalf of the FDIC. Bidding is available both live and online. This FDIC auction event is an exciting opportunity for home buyers and investors alike. As Wade T. Micoley, president of Micoley & Company puts it, "With great pricing and mortgage rates at an all time low, this event will be looked upon as a well placed strategic purchase for real estate buyers throughout the East Coast."
The live auctions will be held at the following locations (all times are Eastern Time): Boston, MA on Friday, December 2, 2011, 2:00 PM at Boston Marriott Copley Place, Philadelphia, PA on Saturday, December 3, 2011, 11:00 AM at Hampton Inn Center City Philadelphia, and Norfolk, VA on Sunday, December 4, 2011, 1:00 PM at Norfolk Waterside Marriott.
The auctions will include approximately 45 properties, mostly single family homes, located in Massachusetts, Maryland, New Jersey, New York, Pennsylvania, and Virginia. Most property on the auction block will be holding an open house throughout November.
Parties interested in online bidding are encouraged to register for a free and informative Online Bidding Seminar. A session will be held Wednesday, November 30th at 3:00 PM EST. This seminar will include instructions on registration, bidding, and the terms and conditions of bidding.
For more information regarding the Online Bidding Seminars or the property open houses, contact Micoley & Company at 1-888-662-1020 or visit http://www.DecemberAuctions.com.
###