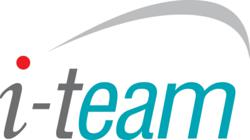 Westford, MA (PRWEB) November 16, 2011
iTeam, Inc. today announced that William Kazman, Founder and CEO, will moderate a Startup Clinic hosted by the MIT Enterprise Forum on November 16, 2011. The Startup Clinic provides a learning and networking opportunity for entrepreneurs involved in raising funds. Clinic attendees will hear dress-rehearsal investor pitches from two companies, receive feedback and advice from a panel of experts, and participate in group discussions and networking opportunities.
Pitches will be presented by two start-up companies: an internet broadband service provider and a company developing a web-based social networking application. The panel of experts includes leading financial and venture capital consultants, a legal expert focused on emerging-growth companies, and the president and COO of a Boston-area billion dollar consumer marketing corporation.
With over two decades of entrepreneurial leadership expertise, Mr. Kazman will provide valuable input as the clinic organizer and moderator. Mr. Kazman launched iTeam, Inc. in 2006 and has grown the company into a leading provider of packaged outsourcing of IT and AV installation services. Prior to starting iTeam, Mr. Kazman was Entrepreneur-in-Residence at Staples; co-founder of Ekaru, a regional IT outsourcing company; and founder and CEO of Global Telemedix, a VC-backed e-health software company.
For more information or to register for the clinic, please visit the Enterprise Forum website at http://www.mitforumcambridge.org/events/startup-clinic-with-netblazr-myhomeshealth/
About iTeam
iTeam Inc. is a nationwide provider of packaged outsourcing of IT and AV installation services, delivering the best visibility and control, highest quality, and most predictable cost, all because of our unique approach called Service-as-a-Product (SaaP). Leading distributors, direct marketers, OEMs, and solutions providers package SaaP with their technology-based offerings to ensure optimum value and a best-in-class customer experience. To learn more, visit http://www.iteam.com.
###