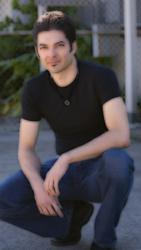 Pick Up Artist Techniques Revealed in Dating Expert's New Report
San Mateo, CA (PRWEB) November 22, 2011
The true pick up artist is a guy who has learned from his mistakes and has a tool belt containing some tips and techniques that make it easy to attract women, Carlos Xuma says in a recent report.
In a new report, Xuma reveals that one of the most important pick up artist techniques that men neglect is letting sexual tension build.
"A true pick up artist knows that the longer he waits for the prize, the sweeter it is," Xuma says. "Most men rush around thinking it's a do or die situation and put so much pressure on themselves that they blow it. They act like they only have one shot."
If men, instead, take their time and let the tension build by not being so accessible and being a bit aloof, then the women will want them more, he says in his new report.
Another tip Xuma shares in his report on pick up artist techniques is that men need to make a point to surround themselves with women.
"Men need to ensure that they are often seen with lots of women around them," Xuma says. "Instead of being affectionate with one woman all night, men need to be around lots of different women at different times and places."
The mistake men make is worrying that women who see them with other women will assume they are players. Not true. Instead, it sparks a woman's curiosity about them. It actually intrigues women and interests women. They want to find out what these other women know.
Men who do this also automatically cover another approaching women technique that Xuma recommends: exuding self-confidence. According to Xuma's report, this might be the most important pick up artist technique out there. Without self-confidence, a man might as well pack it in, he says.
Simply by having women around them, men show they are confident. In addition, Xuma adds in his report, body language is key. Men need to study body language and use it to their advantage.
Xuma has spent years teaching hundreds of men flirting tips for guys and has been a dating expert and attraction adviser for more than 10 years. He has appeared on ABC and CBS television, as well as Playboy radio. He's the author of The Bad Boy Formula, Secrets of the Alpha Male, the Girlfriend Training Program, and numerous other books and articles. He has also been recognized for his work sharing dating advice for guys and helps them learn every pick up artist technique out there.
For more information, visit Carlos Xuma's website at http://www.carlosxuma.com
###