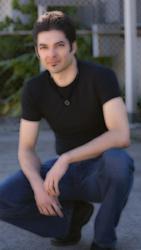 Best Ways to Attract Women: Three Seduction Techniques Revealed in Dating Expert's New Report
San Mateo, CA (PRWEB) November 22, 2011
Attitude is everything, Carlos Xuma says in a recent report. "It's all about knowing what women want," he says. In his new report, Xuma shares three key seduction techniques that will make men more alluring to women.
Here's the first tip Xuma shares in his report on flirting tips for guys: men must like themselves first if they expect women to like them.
"Guys are cool," Xuma says. "There are so many things guys can like about being men. Women dig guys who like being men. And don't run around with a collective male guilt or shame about them."
In addition, men who obviously like themselves, are also sending a subtle message to women that makes them realize the guy is worth dating. It's almost like sending a secret message, Xuma says.
"Women realize that if a guy likes himself, chances are good that he probably isn't a jerk," Xuma says in his new report. "Women get that. Jerks - at their core - don't like themselves. They have no self-esteem. That might be one reason they act like jerks. The more a man shows he likes who he is, the more attractive he is going to be to women."
In his new report revealing how to seduce a women, Xuma also teaches men that people who are fun to be around are attractive.
"This doesn't mean a man has to be the wisecracking life of the party telling jokes," Xuma says. "But it does mean the man has to have some personality."
Men can show they are fun by doing simple things, such as being more playful or a little goofy and silly. Men shouldn't be afraid to act a bit childish at times or tease women, Xuma says.
"Too many men get caught up trying to show a woman they are 'cool' when they should be showing a woman instead that they are a fun guy who likes to do fun things," Xuma says in his report.
An easy way for men to do this is to plan fun activities, such as taking a woman to an amusement park or having a moonlight picnic, or even going sledding, hiking, or taking a ride down a waterslide, Xuma says.
Xuma has spent years teaching hundreds of men flirting tips for guys and has been a dating expert and attraction adviser for more than 10 years. He has appeared on ABC and CBS television, as well as Playboy radio. He's the author of The Bad Boy Formula, Secrets of the Alpha Male, the Girlfriend Training Program, and numerous other books and articles. He has also been recognized for his work sharing dating advice for guys and helps them learn seduction techniques.
For more information, visit Carlos Xuma's website at http://www.carlosxuma.com.
###