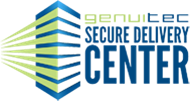 Flower Mound, TX (PRWEB) November 29, 2011
Genuitec, LLC, a founding member of the Eclipse Foundation, is pleased to announce its newest technology: Secure Delivery Center (SDC). SDC takes the guesswork out of Eclipse-based tool management and removes management burdens from centralized IT organizations. In an industry first, Secure Delivery Center is already being implemented by household-named enterprises, and is now available for public consumption.
A quick flyover of SDC features includes:
Managing tools behind your firewall in your "private cloud"

"Lock down" Eclipse-based tool stacks with one click
Generate full, customized installers for tool stacks
Easy usage reporting on tools and open source compliance
Manage multiple versions of software simultaneously
Manage Eclipse, MyEclipse, IBM Rational®, or all three at once
"This is the first technology offering an easy way for enterprise corporations to manage their Eclipse tooling solutions from a centralized source," said Tim Webb, chief architect of Secure Delivery Center and team lead. "Proving SDC's flexible, rapid-to-adopt nature, it has already been implemented by several well-known enterprises that are to drawn its power, intelligence and ease of use."
But why does all this matter? Simple: there are very real enterprise concerns around the management and mass-delivery of Eclipse technologies such as tool stack updating, implementation of corporate standards, reduction of rogue development tools and - depending on corporate standards - commercial license management. To give the enterprise an assist, Secure Delivery Center manages Eclipse open source, MyEclipse or IBM Rational® installations from a centralized location inside the enterprise firewall. Developers gain access to the technologies they need from an approved internal source and not an Internet update site. Central tooling groups can also "lock down" sanctioned tool stacks and manage update procedures – all off their own servers with multiple distribution options.
With SDC, there is no need for an IT manager to know about the technical specifics of large scale license and software distribution systems or open source auditing and compliance. Instead, SDC uses a revolutionary, smart management system that can quickly apply specific enterprise policies. All options are exposed and simple to use – even lock down tool stacks with a single click.
Secure Delivery Center is ready out-of-the-box for installation, and it requires only a few, easy questions answered about company policies and software governance before acting as an inside-the-firewall Eclipse and MyEclipse management tool.
Granularity in its reporting tools give a clear and concise understanding of how Eclipse, Rational or MyEclipse is used, what tool stacks and versions work the best on each project, and which configurations are successful in project development.
"End-user simplicity is extremely difficult to achieve in software development, as any Apple device user knows, but Secure Delivery Center is just that - a management tool that simplifies the entire process by subjecting tool standards company policies in a simple interface," said Webb.
SDC starts at only about $45 per developer. Contact sales(at)genuitec(dot)com for more details.
Try SDC free for 30-days, it works right out-of-the-box: http://www.genuitec.com/sdc
See SDC in action with an archived webinar from November 17, 2011: http://bit.ly/v9WuXG
About Genuitec
Genuitec, LLC, is an Eclipse-based company offering innovative Java and J2EE development desktop, mobile and management tools. Genuitec offers training and expert consulting and development services for the Eclipse SDK and Rich Client Platforms. An original sponsor of Eclipse Plug-in Central, Genuitec joined the Eclipse Foundation early in 2003 and is currently supporting Eclipse as a strategic member on the Foundation's board of directors. Genuitec LLC was founded in 1997 and is headquartered in Flower Mound, Texas.
###