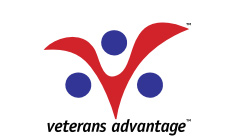 This evening, now in its 15th year, is a magical experience where we renew special bonds and celebrate the Corps.
Greenwich, CT (PRWEB) November 16, 2011
Recapping another successful round of Veterans Day activities in New York City, Veterans Advantage is proud to announce support this month of two special veteran-related causes tied to the celebration of the U.S. Marine Corps 236th birthday.
Veterans Advantage led its own group of supporters at the Marine Corps annual birthday gala on the Intrepid Museum, where proceeds went to benefit the Fisher House Foundation. Organizers for the event included Hollywood movie star and Marine Harvey Keitel, and Gerry Byrne, a fellow Marine and Veterans Advantage Advisory Board Member.
"This evening, now in its 15th year, is a magical experience where we renew special bonds and celebrate the Corps," said Scott Higgins, Founder and CEO of Veterans Advantage. "And a huge Hooorah to Gerry and Harvey for their service and their tireless work in support of military families through Fisher House.
Harvey Keitel joined the United States Marine Corps at age sixteen, and was deployed to Lebanon, during Operation Blue Bat. His acting career came to prominence in the early films of Martin Scorsese, particularly Mean Streets (1973) and Taxi Driver (1976), and then entered into star status with his role as Mr. White in Quentin Tarantino's Reservoir Dogs (1992), Abel Ferrara's Bad Lieutenant (1992), and Jane Campion's The Piano (1993)
Gerry Byrne, who served as a United States Marine Corps Officer in Vietnam in 1968-69, was awarded the Combat Action Ribbon and the Navy Achievement Medal with Combat V. Mr. Byrne recently launched his media and entertainment company Fidelis Global Enterprises following roles as Senior Vice President of the Nielsen Media & Entertainment Group, CEO of Stagebill, and Publisher of Variety.
VIPs at the event also included Marine Corps Commandant James F. Amos, who addressed the gathering in a stirring keynote address saluting the service of our nation's military since 9/11/01.
Fox Five/Good Day New York's Greg Kelly, a Marine reservist, was the master of ceremonies. Greg served nine years as a Marine aviator and flew missions over Iraq. His father, Marine Officer and Police Commissioner Ray Kelly, was also in attendance.
Veterans Advantage was included among leading Veteran supporters at the United War Veterans Council's official celebration of the Marine Corps birthday on November 10. Participants included notable Marines, UWVC Chairman Harvey Bagg, and Vince McGowan, President of UWVC, whose Marine Corps veteran son served multiple tours in Afghanistan and Iraq.
MEMBERS JOIN VETERANS ADVANTAGE AT PARADE
This event kicked off a weekend of activities saluting our nation's veterans, highlighted by the New York City Veterans Day Parade, which included a float by Veterans Advantage.
The Veterans Advantage contingent included its VetRewards Card members, Advisory Board members, and live entertainment from the Greenwich Academy Madrigals, who sang patriotic songs to honor our Veterans. The Madrigal Singers, led by director Beth Raaen, represent a long tradition of musical excellence at the all-girls school in Greenwich, Connecticut. This Upper School treble ensemble has performed at the White House, St. Mark's Basilica in Venice, Italy and sung with the Boys Choir of Harlem.
Madrigal Director Beth Raaen's son in law, U.S. Army Captain Nathan Raymond, has served two tours of duty in Iraq. Several of the Madrigals also have family members who serve:

Claire Blumenthal, daughter of Connecticut Senator and Mrs. Richard Blumenthal, has a Marine LT brother serving in Afghanistan.
Kira Schott has a brother who is a cadet at West Point. Her sister, LTJG Alexandra Schott, is assigned to the Naval destroyer, USS Churchill that executed the Somali pirate mission.
Lucy Hadley's father, Lt. Joseph P. Hadley is a Retired Naval officer.
Aliya Boyer's father, Brad Boyer, is an officer in the U.S. Navy. He was also among the VIPs who helped represent Veterans Advantage on the parade route.
About Veterans Advantage
Veterans Advantage, founded in 1999 by a group of high-ranking military veterans, is the leading card membership program offering exclusive benefits for the more than 90 million qualifying Americans from a nationwide network of retailers and service providers across the U.S. The program's mission is to deliver greater recognition, respect and rewards as a thank you for service to the country through the VetRewards Card, a universal military service ID card, and in its partnerships with patriotic companies.
Learn more at: http://www.VeteransAdvantage.com.
##