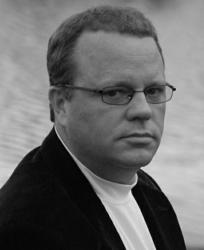 Feelings are not consistently reliable metrics and should not be used exclusively for business decisions.
Orlando, FL (PRWEB) November 28, 2011
Attracting the attention of a literary agent from an ocean of writers is no easy task. But JA Leary has something many authors do not. He holds an MBA and understands the concept of market segments that want his style of paranormal fiction.
Having earned his MBA, Leary says his next agent needs to have some idea about selling his work based on solid marketing data. "Many agents take on clients based on how they feel about a manuscript. Feelings are not consistently reliable metrics and should not be used exclusively for business decisions." His goal is to build brand awareness in the paranormal fiction market as a writer who delivers. Leary says, "Readers must feel their time and money are well spent when they buy a book with my name on it." That's the unwritten contract JA Leary knows he is agreeing to when he publishes a book. "My next agent needs to be more than an English major; they need to understand the market segment I am in and which publishers are targeting that segment."
###