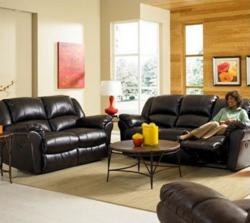 "In my 20 years of selling furniture, this is the first time I have seen a leading online retailer offer this kind of savings
Golden, CO (PRWEB) November 17, 2011
SofasandSectionals.com, the industry leading online retailer of high quality living room furniture, is bringing consumers its biggest savings of the year as part of the company's week-long Black Friday Sale.
Starting today, online shoppers can take an additional seven percent off all purchases over $1500, excluding Palliser and Aico brand products. Just enter the coupon code SAS7BLACK at checkout or call one of the Comfort Specialists at (888) 567-7632. This sale ends Monday, November 28th.
SofasandSectionals.com is offering the Lane Chance sofa group—formerly the sought-after Berkline 13200—for a limited time only as part of this Black Friday sales event. Lane has now taken over the production of this top selling frame. SofasandSectionals.com has secured very limited quantities of this exclusive sofa that are available to ship within 48 hours of order date. The Lane Chance sofa group features beautiful Espresso Brown rich bonded leather upholstery, patented Wallaway recline, and is available in matching sofa, loveseat, and recliner to complete the look of your living room.
"In my 20 years of selling furniture, this is the first time I have seen a leading online retailer offer this kind of savings on Black Friday," said Bill Lorden, SofasandSectionals.com Director of Sales. "Why not take advantage of the biggest sales event of the year from the comfort of your own home?"
Visitors to SofasandSectionals.com will find a huge catalog of living room products to choose from. Consumers can sort by brand or product type to find their new sofa or sectional group, as well as lots of other products, design tips, and related information. They will find internationally best-selling brands including Lane, Moroni, Klaussner, and Franklin. This sale is the perfect opportunity to add comfort, style, and quality at an incredible value to a home living situation with products such as a reclining sofa, loveseat or sleeper. Other great furniture pieces are available including reclining sectionals, recliners, accent chairs, home theater furniture, and accessories such as rugs, end tables and lighting.
Black Friday is traditionally known as the beginning of the holiday shopping season, the Friday after Thanksgiving, and was given its name due to the fact that this was the first time in the year that retailers were finding themselves "in the black." However, SofasandSectionals.com is taking the lead in kicking off the holiday shopping season early, with these monumental discounts available to online shoppers beginning today and running through Thanksgiving weekend. And as always, customers may be eligible to receive free shipping to their doorstep.
About SofasandSectionals.com – SofasandSectionals.com is a division of InteriorMark, LLC, the leading online retailer of home furnishings such as sofa and sectional collections, home theater seating and accessories, entertainment centers, bedroom furniture and home accessories. InteriorMark, LLC specializes in providing high quality furniture choices for home living spaces, bedrooms and dedicated home theater spaces. InteriorMark, LLC is a member of the Western Home Furnishings Association and National Home Furnishing Association and is proud to be an A-rated member of the Better Business Bureau.
###