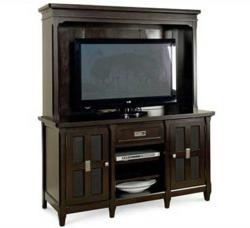 This sale gives them the opportunity to fully outfit their entertainment area without having to shop multiple sites
Golden, CO (PRWEB) November 18, 2011
Entertainment Center Spot is proud to bring customers everywhere an exclusive offer in celebration of the famed Black Friday sales event. People are now able to take advantage of great savings from the comfort of their own homes on this most well-known shopping day of the year.
When purchasing any entertainment center or collection from EntertainmentCenterSpot.com for more than $999, buyers will receive a free TV Mount to help get them on their way to relaxing and viewing in style.
Those shoppers looking for high-quality entertainment furniture that do not want to spend a lot of extra money on their entertainment investment will want to take advantage of this sale. "A lot of our customers are looking at purchasing their first high-quality entertainment center through us," said Kristen Linden, EntertainmentCenterSpot.com Web Store Manager. "This sale gives them the opportunity to fully outfit their entertainment area without having to shop multiple sites or wait to get their entertainment system up and running."
Customers are encouraged to search through Entertainment Center Spot's extensive online catalog to find the perfect entertainment center or home theater accessory for their home entertainment space such as a den, living room, or bedroom. EntertainmentCenterSpot.com showcases a wide selection of entertainment furniture that ranges from speaker stands to modern metal AV racks to corner units. Whether customers are looking to purchase a wall unit, a corner entertainment center, media storage cabinet, AV rack, or a classic or modern TV stand, they are sure to find the perfect match in Entertainment Center Spot's inventory where every style of entertainment center is available. Consumers will find top brands including, Lane, Bell'O, Eagle and Dinec to name just a few.
Customers can get their free TV Mount by logging on to EntertainmentCenterSpot.com and clicking on the promo link. Customers receive their free TV Mount by calling a Comfort Specialist at (888) 978-2637 or by entering the coupon code ECSBLACK11 when checking out. The sale ends Monday, November 28th.
Black Friday was given its name due to the fact that this was traditionally the first time in the year that retailers found themselves "in the black" and it kicks off the holiday shopping season. Internet commerce has gained so much popularity in recent years that we now celebrate Cyber Monday on the Monday following Thanksgiving. But this year, EntertainmentCenterSpot.com is spring boarding off of great sales to bring customers these savings starting now and running through Cyber Monday, offering customers free shipping and no tax on all eligible orders.
About EntertainmentCenterSpot.com – EntertainmentCenterSpot.com is a division of InteriorMark, LLC, the market leading retailer of home theater furniture products, entertainment furniture, massage chairs, sofas and sectional sets, and office and bedroom furniture. The company offers a wide range of products and services designed to enhance and decorate a living room space or dedicated home theater environment. InteriorMark is a member of the National Home Furnishing Association and Western Home Furnishings Association, and is an A-rated member of the Better Business Bureau.
###