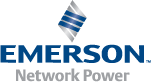 Cloud computing is a powerful and important tool for today's businesses, but like any tool it must be used properly to realize its true benefit.
Columbus, OH (PRWEB) November 17, 2011
The Cloud. The name conjures images of an obscuring mist always out of our reach. The reality of cloud computing can seem just as mysterious. Before hurtling into this nebulous IT frontier, it is important to separate hype from reality. Emerson Network Power, a business of Emerson and a global leader in maximizing availability, capacity and efficiency of critical infrastructure, closely examined the validity of some commonly held beliefs about the cloud and today offered its summary of those findings.
"Cloud computing is a powerful and important tool for today's businesses, but like any tool it must be used properly to realize its true benefit," said Blake Carlson, vice president of global IT markets, Emerson Network Power's Avocent business. "Responsible businesses and IT departments will take the time to fully understand the risks and benefits associated with the cloud, challenge common assumptions and misperceptions, and make informed decisions that benefit their organizations and their customers."
In evaluating these cloud-related assumptions, Carlson said, Emerson Network Power researchers focused specifically on public clouds and posed a simple question: fact or fiction?
Everyone is moving to the cloud.
Fiction—but maybe not for long.
While cloud migration isn't universal yet, there is no question it is a formidable trend that will only increase in adoption and importance going forward. Already, according to a 2011 survey from Advanced Micro Devices, about 37 percent of companies are using the cloud. And 24 percent of the respondents to a September 2011 Emerson Network Power survey of data center managers, resellers and engineers said they have plans to pursue or implement a cloud computing strategy over the next 18 months. According to a recent report from IDC, worldwide revenue from public IT cloud services exceeded $21.5 billion in 2010 and is projected to reach $72.9 billion in 2015. Forrester Research, Inc., is even more bullish, estimating the global cloud computing market to reach $241 billion in 2020, according to an April 2011 report called "Sizing the Cloud." Regardless of who is more accurate, it's clear the cloud is growing—and is far more than the empty hype some suggested as recently as a year ago.
Why the holdouts and stragglers? Although providers have improved data security and privacy considerably since the inception of the cloud, lingering concerns over proprietary data access, location and transfer continue to limit widespread adoption. Overall system flexibility is another concern with public clouds. Additionally, outages at several high-profile cloud providers likely are reason enough to deter some businesses that depend on uncompromised network availability for business survival.
Moving to the cloud means data center managers no longer have to worry about downtime.
Fiction.
If an organization moves to an external cloud provider, the risk of an outage simply shifts from the organization's data center to the provider's. The only change is control. In an "internal" data center, the organization's IT staff controls the infrastructure and availability of the organization's network and data. That control, of course, brings with it a number of ownership and accountability issues that may have been a factor in moving to the cloud in the first place. Control means responsibility, and the burden of responsibility for ensuring network availability is something some IT managers would rather not shoulder.
If an organization does move to the cloud, control of the infrastructure protecting its data largely shifts to the cloud provider. It is important for the organization to review the provider's data center availability record and IT infrastructure before making the move. While it's quite possible the provider's data center infrastructure is more robust, it remains critical to do ample research before making the jump to ensure optimal integrity, accountability, and strong service-level agreements.
If an organization opts for its own private cloud, it may gain a measure of protection from single server failures, but the damage done by a full data center outage remains devastating. Maintaining a robust power and cooling infrastructure is critical to supporting a private cloud, and monitoring and data center infrastructure management become even more critical.
Ultimately, it is important to remember that simply moving to the cloud does not eliminate downtime concerns or the damage an outage can do to a business. Customers will remember a network failure—not the fact that the failure was the fault of a cloud provider.
The cloud always reduces costs and workload.
Fiction.
This is a common argument for cloud adoption but, depending on the applications an organization plans to support with the cloud, it may or may not be true. In the short term at least, it's likely a transition to the cloud will be labor-intensive. Businesses moving to the cloud do so to address a specific need and to leverage previously unavailable resources (especially servers) that, through the cloud, are available on demand. But adapting cloud services to the specific needs of a business requires a culture shift that can be difficult to manage. Even when the configuration fits, sorting through what can and can't be moved to the cloud is a time-consuming process. Increased operational efficiency may be the light at the end of the tunnel, but it's not a short tunnel.
In terms of costs, a 2009 McKinsey and Co. white paper claims cloud customers save money only when running specific platforms in the cloud. Otherwise, the report claims, maintaining a private data center remains more cost-effective. Cloud providers would challenge those assertions (and have), but it is safe to say there are questions about the ultimate cost savings achievable through cloud adoption. Deployed properly, savings seem likely but, as always, the devil is in the details.
For more information on cloud computing and the Emerson Network Power products and solutions that support the cloud, visit http://www.EmersonNetworkPower.com.
About Emerson Network Power
Emerson Network Power, a business of Emerson, delivers software, hardware and services that maximize availability, capacity and efficiency for data centers, healthcare and industrial facilities. A trusted industry leader in smart infrastructure technologies, Emerson Network Power provides innovative data center infrastructure management solutions that bridge the gap between IT and facility management and deliver efficiency and uncompromised availability regardless of capacity demands. Our solutions are supported globally by local Emerson Network Power service technicians. Learn more about Emerson Network Power products and services at http://www.EmersonNetworkPower.com.
About Emerson
Emerson, based in St. Louis, Missouri (USA), is a global leader in bringing technology and engineering together to provide innovative solutions for customers in industrial, commercial, and consumer markets through its network power, process management, industrial automation, climate technologies, and tools and storage businesses. Sales in fiscal 2011 were $24.2 billion. For more information, visit http://www.Emerson.com.
###