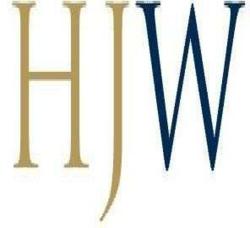 Quality in a service or product is not what you put into it.
It is what the client or customer gets out of it.
By Peter Drucker
Plymouth Meeting, PA (PRWEB) November 17, 2011
HJ Wealth Management LLC, a Registered Investment Advisor located in the Philadelphia Area, has managed to stand out among its competition in 2011 through hard work, excellent clients, first in class professional staff, and great partners.
HJ Wealth was recognized as a Top Wealth Advisor in various media outlets in 2011. These accolades include but are not limited to the following:

Philadelphia Magazine 2011 Philadelphia Five Star Wealth Manager (November 2011 Issue): Brian Kohute, CPA, CFA the President and Chief Investment Officer of HJ Wealth Management was selected as a Five Star Professional. The Five Star Professional research team contacted clients, peers, and industry experts and asked if they had experience working with a wealth manager. Those who participated in the research provided the name of a wealth manager and rated that individual according to criteria such as integrity, value for fee charged and quality of recommendations. The research methodology allows no more than 7 Percent of wealth managers to be named a Five Star Wealth Manager.
Philadelphia Business Journal 2011 NABCAP Premier Advisor (September 23, 2011 Issue): HJ Wealth Management LLC was included in the NABCAP Premier Advisors List in the Philadelphia Business Journal September 23, 2011. As a NABCAP Premier Advisor, HJ Wealth is a member of an exclusive group who represents the best in quality Wealth Management. The National Association of Board Certified Advisory Practices ("NABCAP") is a nonprofit organization created to establish mutually understood standards and practices among both investors and advisory practices. NABCAP's primary mission is to educate and inform the investing general public with reliable, unaffiliated, unbiased and completely objective educational resources and information.
AdvisorOne.com 2011 Top Wealth Managers: HJ Wealth Management was listed as a 2011 Top Wealth Manager by AdvisorOne.com, a ranking of the top wealth managers as measured by total assets under management as of December 31, 2010.
HJ Wealth Management LLC spun off from an accounting firm founded by Jay Heller (HJ Wealth's CEO) in 1980. HJ Wealth works extensively; however not exclusively, with High Net Worth Individuals, Business Owners, and Employer Sponsored Retirement Plans.
To learn more about HJ Wealth Management please call or email Maxwell Heller, Vice President at (610) 272-4700 or mheller(at)hjwealth(dot)com.
# # #