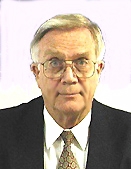 We have worked hard for over 30 years researching and developing an all natural supplement to help people deal with the effects of stress.
Dallas, TX (PRWEB) November 15, 2011
NeuroGenesis, an all-natural nutritional supplement company, has been focusing on perfecting an all-natural alternative to drugs for stress related diseases and illnesses. Recent research at Baylor University has proven that there is a positive correlation between families that are led by parents who are unable to properly manage stressful situations, and emotional problems among family members. In addition, those who have careers in the financial industry are more susceptible to prolong periods of stress due to the nature of their work.
Brain scans were one of the many tools used in conducting research on the topic of stress and families, and the scans proved that there is a chemical imbalance that happens in the brain when under stress which causes certain emotional reactions. Thoughts, feelings and behavior are produced through a series of chemical reactions in the brain, and when a particular chemical is not present or is insufficient, the result is seen through unusual behaviors or emotions. In the research done by the University, the chemicals that were most effected by genetics, trauma and prolonged stress were dopamine, Gamma Amino Butyric Acid (GABA), Serotonin and Encephalin.
According to Baylor University, family members in families that undergo significant amounts of stress for long periods of time have short tempers, short attention spans, poor immune systems, and increased emotional burdens.
A complete abstract of Baylor University work, led by Bruce D. Perry M.D.P.H.D. is found at http://www.itsabouthealth.net. It shows the seriousness of parents stress on their children.
In a recent interview, a student at Baylor University noted that many other products, such as Ritalin for example, force the user to obtain a dependency on the drug in order to function normally in everyday life. However, NeuroGenesis offers all natural products which act as building blocks to the brain by providing the brain with amino acids that are needed for normal growth, development and functioning.
NeuroGenesis has performed decades of research in this industry in order to perfect their nutritional supplement products. After intense research, NeuroGenesis discovered that the Neu-Becalm'd approach is the most effective means of providing a long lasting solution to chemical balances in the brain, as well as providing a sense of normality in people who undergo significant forms of stress.
To purchase NeuroGenesis' Neu-Becalm'd products, or to obtain more information about their nutritional supplements, visit their website at http://neurogenesis.com.
About NeuroGenesis
NeuroGenesis a 30 year young company is dedicated to helping people with neurological disorders and dependencies overcome obstacles and increase their quality of life through thoroughly researched all-natural nutritional supplements and products. Their nutritional supplements are formulations of vitamins, minerals and amino acids that are designed to assist the brain in balancing and rebuilding neurotransmitters to achieve and maintain a chemical balance.
For more information and/or media inquiries, see media contact
###