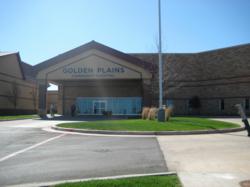 "...we had to borrow less money to build the hospital than we originally estimated. The interest we'll save over the next twenty years makes MEMdata's contribution even more impactful."
College Station, TX (PRWEB) November 17, 2011
When Golden Plains Community Hospital (GPCH) was ready to build a brand new 70,000 sq/ft replacement hospital, they turned to MEMdata for all their equipment planning and procurement needs. The new hospital opened in October 2011, and features twenty-five inpatient beds, state of the art surgery suites, a diagnostic imaging center, emergency room, women's center, ICU and a rehabilitation center. Using MEMdata's free market competitive bidding services, GPCH came in $500,000 under budget on equipment costs.
"There are so many things to consider when you're building a new hospital," said Golden Plains' CEO Dennis Jack. "We counted on MEMdata to give us one less thing to worry about." GPCH is a designated as a Critical Access Hospital and is located in Borger, Texas approximately fifty-five miles northeast of Amarillo.
"The money we saved went to good use," added Jack. "First, we were able to purchase a more sophisticated CT scanner. That made our physicians happy because they can make better diagnoses with the newer technology. But just as important was the fact that we had to borrow less money to build the hospital than we originally estimated. The interest we'll save over the next twenty years makes MEMdata's contribution even more impactful."
"Helping Critical Access hospitals get the most for their money is our business," said MEMdata CEO, Bob Yancy. "And knowing the money we're saving hospitals is going towards improving their ability to deliver quality care is very rewarding."
MEMdata's EPPS Program covers all aspects of new hospital construction, as well as the renovation of existing facilities, including inventory, budgeting, equipment specifications and placement, capital procurement and installation scheduling. MEMdata's expertise extends well beyond medical equipment to include physical plant, IT, dietary, housekeeping and any other equipment a hospital defines as capital.
About MEMdata – Founded in 2000, College Station, Texas based MEMdata processes capital equipment purchases for hundreds of medical facilities through its proprietary eRFP database. In addition to securing the lowest prices on equipment purchases, MEMdata provides equipment planning services for construction and renovation projects, life-cycle analysis of capital equipment investments, price benchmarking, and a full range of web-based tools, giving clients access to the most complete database in the industry. For more info, visit: http://www.memdata.com.
About GPCH – Since 1927, Golden Plains Community Hospital has been providing the residents of Hutchinson County, Texas with local access to a wide variety of high quality healthcare services. over 200 employees work at GPCH, offering critical services to the area including Diagnostic Imaging, Emergency Services, Dietary Services, Home Health Care, Laboratory Services, Surgery Services, Obstetrics, Rehabilitation Services, Respiratory Care, Social Services and more. For more info visit: http://www.goldenplains.org
###