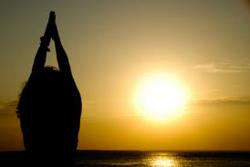 The yoga community has needed a site just like this one. Finally! A place to get information from a trusted source about yoga related events" - Hala Khouri
Santa Monica, California (PRWEB) November 17, 2011
Retreat Yourself Well, the first and only discount yoga club of its kind, is in the process of launching a huge 2012 schedule with many teacher trainings, Workshops, and especially retreats. From Hawaii to Costa Rica to Thailand, the world of yoga is expanding and celebrating the practice across every ocean.
Master Instructors such as Annie Carpenter, James Brown, Simon Park, Alexandria Crow, Maria Villella, Anne Cushman, Linda Sparrow, Sarah Bell, Jennifer Pastiloff, Chad Hamrin, and Jen E. Smith are featuring events to club members offering detailed descriptions, contact information, accommodation options, and discounts.

Each yoga event offered includes:
One on one time with a teacher
Deeper understanding of a yoga practice
A variety of levels so that beginners and advanced practitioners are challenged equally
An opportunity to strengthen your body/mind connection
"Yoga Members are encouraged to keep a journal both daily and on event days. Participants will soon discover the importance of the journey of yoga rather than any end results. This idea alone will release stress through every system of the body and mind." says founder, Jen E. Smith.
Retreat Yourself Well's goal is to encourage a balanced sense of strength, peace, tranquility and kindness in each of its member's lives.
###