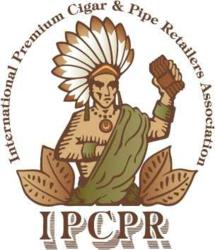 People have rights to choose whether they go into an establishment where there is smoking or not.
St. Charles, Missouri (PRWEB) November 15, 2011
Missouri's St. Charles County Council has backed off of plans to expand the county's smoking ban through two proposed ballot initiatives because Councilwoman Nancy Matheny has decided a ban expansion would threaten county jobs and businesses. Matheny holds the swing vote and The International Premium Cigar & Pipe Retailers Association supports her position.
"Legislated smoking bans deprive business and property owners of their rights to determine their own smoking policies and, on top of that, they are jobs-killers and business busters, especially during these fragile economic times," said Bill Spann, CEO of the IPCPR.
St. Charles County is part of the St. Louis Metro Area. It is said to be the wealthiest county in Missouri and is among the fastest growing in the nation.
"If people cannot purchase or use tobacco products in St. Charles County, they will simply go elsewhere to do so," Spann said. "That puts all businesses and residents of the county at a disadvantage to those in adjacent or other nearby counties. Everyone is hurt – smokers and non-smokers, alike."
"People have rights to choose whether they go into an establishment where there is smoking or not," Matheny is quoted as saying in stltoday.com.
"That is the key to it all. It's all about rights, jobs and small business preservation," said Spann. "And people are tired of being told how to run their lives as part of a Nanny state."
One ballot initiative would exempt local gambling establishments while the other would eliminate current exemptions for cigar bars and tobacco stores.
"That doesn't make any sense. They don't want to sacrifice casino revenues because they know a smoking ban would hurt their business, while the life's blood of a cigar bar or tobacco shop is the ability of customers to enjoy an artisan cigar just as they would a fine wine or premium liquor. Both of these small businesses would be irreparably damaged because some prohibitionists choose to exercise their prejudicial muscles," Spann said.
According to Spann, the IPCPR is dedicated to the protection and promotion of premium tobacco products, the more than 2,500 manufacturers and retailers who sell them and the hundreds of thousands of adults who enjoy them daily. The industry is dominated by small, family-owned businesses which are responsible for creating more than 85,000 jobs nationwide.
# # #