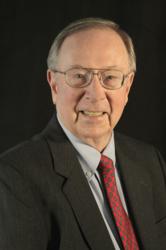 At HCRI, we pioneered the development of behavioral stuttering therapy and have devoted our careers to perfecting fluency-skill training.
Roanoke, Virginia (PRWEB) November 17, 2011
Hollins Communications Research Institute (HCRI – http://www.stuttering.org), an international non-profit center specializing in the investigation and treatment of stuttering, unveiled a new tuition waiver program this week to put effective stuttering therapy within greater financial reach during this time of economic uncertainty.
An estimated 66 million people stutter worldwide, with three million living in the U.S., according to the National Institutes of Health. Left untreated, the condition can impair social growth, hinder education and career aspirations, and produce life-long emotional scars. HCRI's research consistently shows that stuttering is a physically based disorder. It is not caused by underlying personality deficiencies, persistent anxieties, or mental dysfunctions, all of which are common misconceptions.
As a result, in most cases, the condition can be treated successfully through comprehensive, behavioral stuttering therapy, which HCRI researchers invented in 1972 and continually refine over the years. According to the Institute's data, 93% of HCRI program participants master fluent speech by the end of therapy. Follow-up studies confirm 70 to 75 percent maintain fluency for the long-term.
"During this challenging economy, it's unfortunate to see people postpone all types of treatment and procedures because of cost concerns. At HCRI, we don't want anyone to wait to get life-changing stuttering therapy, which is why we instituted our new tuition waivers," said HCRI President Ronald L. Webster, Ph.D., president.
HCRI's tuition waivers reduce the cost of attending the Institute's 12-day stuttering therapy from $4,500 to $2,500 or $2,750, based on the selected session date. The Institute's treatment program includes 100 hours of clinical therapy and evaluation, along with an extensive package of post-therapy support.
The waivers are made possible through a coordinated effort by Webster and the Institute's Board of Directors, along with tax-deductible donations by former stuttering therapy participants.
"We are so thankful for the generosity of HCRI therapy program alumni who are making these waivers possible," said Webster. "While therapy fees are priced to meet our actual costs as a non-profit organization, donor contributions enable us to reduce the tuition and make stuttering treatment a reality for people who are financially burdened," he added.
HCRI's stuttering therapy program, Hollins Fluency System II: Advanced Speech Reconstruction for StutteringTM, helps people who stutter learn how to replace faulty muscle contractions that cause stuttering with new muscle behaviors that generate fluent speech. Since 1972, Roanoke, Virginia-based HCRI has treated more than 6.000 people who stutter, ranging in age from 11 to 73 years old. According to the Institute's data, 93% of HCRI clients master fluent speech by the end of therapy. Follow-up studies confirm 70 to 75 percent maintain fluency for the long-term.
To receive HCRI's tuition waiver, individuals must first complete an application to attend a therapy program that starts before the end of March 2012. A program application is available online at http://www.stuttering.org or by calling 540-265-5650.
There are six programs eligible for the waiver, beginning with the next session that runs from December 5-16, 2011. Eligible 2012 therapy session dates are January 16-27, February 5-17, February 20-March 2, March 12-12, and March 26-April 6.
For more information about HCRI's tuition waivers and stuttering therapy program, call 540-265-5650.
About HCRI
Hollins Communications Research Institute was founded by Ronald L. Webster, Ph.D. in 1972 to investigate stuttering through scientific discovery and treatment innovation. Under Dr. Webster's direction, Roanoke, Virginia-based HCRI, a 501 (c) (3) charitable organization, has become an international leader in stuttering research and the development of innovative, scientifically based therapy approaches.
The Institute offers 17 stuttering therapy programs annually and has treated people from across the U.S. and 47 other countries. Clients come from all walks of life and include broadcaster John Stossel of Fox News; Annie Glenn, wife of Senator and Astronaut John Glenn; as well as athletes, teachers, engineers, students, doctors, military personnel, a supreme court nominee, business professionals, police officers, actors, and even royalty.
HCRI is located at 7851 Enon Drive, Roanoke, Va. 24019. For more information, visit http://www.stuttering.org or contact HCRI at 540-265-5650 or admin(at)stuttering(dot)org
###