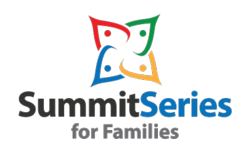 This is an opportunity for kids to express their gratitude and it offers the chance to help out their favorite charity as well.
Atlanta, GA (PRWEB) November 17, 2011
Summit Series for Families, (http://www.summitseriesforfamilies.com) an online community devoted to supporting families through online resources and discussions, has launched an essay contest for kids from 9 to 15 years of age based on the theme, What I Am Grateful For.
Students are asked to submit brief essays, between 100 - 300 words. "It doesn't need to be long or fancy," says Julia Kennedy, the site's creator. "It might be something that is very basic, and it might be someone who means the world to them, and it might be a set of circumstances in their lives. Hearing from a variety of voices and perspectives can help all of us learn to appreciate the good in our lives, and this is the perfect time of year to do just that."
Essays are due Tuesday, December 6, and will be published on the organization's website and Facebook page. One student will be randomly selected to choose a charity that will receive a $100 donation from Summit Series for Families in December.
More information and instructions for submitting an essay can be found at http://www.summitseriesforfamilies.com/giving-thanks/
###