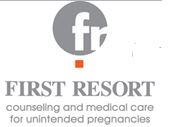 San Francisco, CA (PRWEB) November 16, 2011
Today, in response to an unconstitutional ordinance promoted by City Attorney Dennis Herrera and recently approved by the San Francisco Board of Supervisors, First Resort, one of two centers in San Francisco affected by the ordinance known as "the Pregnancy Information Disclosure and Protection Ordinance," filed suit in United States District Court in San Francisco (Case number - U.S.D.C. Case No. CV 11 5534 MEJ).
San Francisco has only two pregnancy centers covered by the ordinance, and the legislation specifically targets First Resort, the only pregnancy counseling licensed medical clinic. First Resort receives no taxpayer money, is not affiliated with any national "pro-life" organization or church and exists solely to provide free medical care and counseling services to assist women in making fully informed decisions about unplanned pregnancies.
The law purports to protect women "seeking information regarding options to terminate a pregnancy" from receiving "untrue or misleading" information from providers of medical or counseling services, yet it expressly excludes from its liability and enforcement provisions all pregnancy centers, including the City itself, that "provide or provide referrals to clients for . . . abortions." Thus, by design, it would regulate and restrict speech only by persons and organizations the City regards as having "anti-abortion" or pro-life views, exempting the rest.
First Resort CEO Shari Plunkett stated, "The Board of Supervisors was informed that the ordinance was deeply flawed, but a majority of these local elected officials chose to overlook the flaws brought to their attention by our legal counsel and presumably raised in the cautionary memo prepared by their own City Attorney. This ordinance is the result of a private political organization using the power of government to attack First Resort, based on what the government inaccurately perceives to be First Resort's viewpoints on some of the major issues of our time. It was crafted to target one or two specific organizations and carefully shelter from its scope all groups whose viewpoints the City agrees with. The ordinance is explicitly viewpoint-based repression of free speech on a subject that is at the heart of First Amendment protections. Thus, we believe the ordinance is a blatant violation of the First Amendment to the Constitution of the United States of America. We regret we were not treated fairly in City Hall, and now seek remedy in the courts."
The combination of the vague requirements of the law and its intimidating enforcement provisions creates an impermissible chilling effect on free speech, in violation of the First Amendment. Under the ordinance, the City Attorney is authorized unilaterally to determine what speech, or even what failure to speak, is "untrue or misleading, whether by statement or omission," and then issue a cease and desist letter; file a lawsuit for injunctive relief; seek possibly Draconian fines and penalties; and collect attorney's fees and costs no matter how trivial the alleged violations may have been.
The obvious purpose of these provisions is to allow the City to intimidate small organizations or groups of citizens into speaking only in ways "approved" by the City. In light of public pronouncements by the City Attorney's office and individual members of the Board of Supervisors, it is clear the risk of bias and discrimination in enforcement is very high. This has forced First Resort to take legal action to protect their ongoing work and the organization.
Chastidy Ronan, Executive Director, Alpha Pregnancy Center, San Francisco, said: "As the only other organization affected by this ill-advised ordinance, we commend First Resort for their willingness to stand up for principled, constitutional protections for all. This law attacks one group of pregnancy resource providers, but not another group with a competing message. This creates an uneven playing field for free speech and is patently unfair. We will watch closely as the wheels of justice turn."
Carol Hogan, Communications Director, California Catholic Conference further stated, "An abortion-on-demand mentality unfortunately dominates the thinking of the San Francisco Board of Supervisors. According to statistics provided by the Guttmacher Institute in August 2011, 22 percent of all U.S. pregnancies (excluding miscarriages) end in abortion and 50 percent of women who have abortions each year have had at least one previous abortion. At the current rate, 3 in 10 American women will have had an abortion by age 45. Given those facts, licensed pregnancy centers are key to providing women the time and space to contemplate such an important decision and make a choice in accordance with their core values and beliefs. Targeting of pregnancy centers who do not provide abortions or refer clients for abortion and attempting to control their advertising and communications with clients is an unmistakable attempt to repress free speech."
###