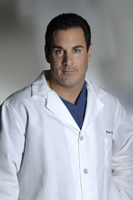 I'm excited to help patients get ready for the holidays and look their best when they visit their friends and families
New York, NY (PRWEB) November 16, 2011
Dr. Michael Fiorillo announces a Black Friday Event with a special on Dysport, a leading injectable treatment that reduces fine lines and wrinkles. During this one-day event you can receive a Dysport treatment from one of the top injectors in the U.S. on three areas for the price of two. "I'm excited to help patients get ready for the holidays and look their best when they visit their friends and families", says Dr. Fiorillo. "Dysport is an incredible treatment and I'm proud to be able to give a discount on the busiest shopping day of the year."
Dysport, an FDA approved injectable wrinkle treatment, has established itself to be an effective substitute for Botox due to its long-lasting and deeper results. Dysport was developed in Europe during the early 1990s, and has been used successfully for many years. "It's a wonderful product," says Dr. Michael Fiorillo, "Dysport is the safest and easiest way to provide patients with quick, satisfying results." The results of the Dysport injection are visible within one to seven days after treatment, with most patients seeing results on day three. With less protein than Botox, Dysport is broken down more slowly by the body, and can provide results that last as long as 13 months.
Dr. Fiorillo's extensive experience and advanced knowledge of injectable fillers have earned him the distinction of a Titanium Level Injector for Medicis Aesthetics, the manufacturer of Dysport. This designates him within the top one percent of injectors across the country. He also speaks on behalf of Medicis products, and has trained many other plastic surgeons and dermatologists in Los Angeles, Miami, Dallas and New York on how to properly administer these treatments.
Patients seeking wrinkle treatments with Dysport should look no further than Dr. Fiorillo, who administers this treatment using his specialized expertise in both his New York and New Jersey offices. With this Black Friday special event, now is the time to schedule an appointment and look your best during the holidays. Avoid the holiday crowds and treat yourself to this offer that is too good to ignore.
About Dr. Fiorillo
Dr. Fiorillo, a board-certified plastic surgeon in New Jersey and New York City, is highly respected and well-known and frequently appears in the national media as an expert opinion in this popular field, including appearing as a breast specialist on "The Real Housewives of New Jersey".
Board-certified in Plastic and Reconstructive Surgery, Dr. Fiorillo graduated with his medical degree at the top of his class at Chicago Medical School, and completed residency training in general surgery at State Island University Hospital. He also completed a fellowship in plastic surgery at the University of Medicine and Dentistry of New Jersey.
In 2004, Dr. Fiorillo opened an outpatient surgical facility where he performs most of his plastic surgery procedures, providing comfort and convenience for his patients. Dr. Fiorillo has offices in New York and New Jersey and can be reached at 866-537-0954 or http://www.drfiorillo.com.
###