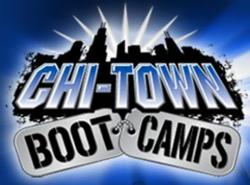 Chicago, IL (PRWEB) November 19, 2011
Why is it that "lose weight" comes up on a New Year's resolutions list every single year? One of the reasons is that people have not been successful in achieving their previous resolutions. Losing weight is one of the most difficult objectives to achieve because it involves much discipline. That is precisely why a boot camp conducted by a Chicago personal trainer is in order.
"Consistency is the best way to lose weight, plain and simple," says Chicago personal trainer Craig Kastning. At the Chi-Town Boot Camps in Chicago, Arlington Heights, Evanston and Schaumburg, participants are given a regular schedule of group fitness classes that they must attend each week. Meeting with the same people and instructors regularly gives people a greater sense of accountability. Also the fact that people pay per session, rather than per month, makes them more likely to attend. If a participant tries to make excuses or skip out, he or she can expect a phone call from the instructor who won't give up on any exerciser in the program.
Secondly, while consistency in the days and times of a workout is important, individuals must be careful not to do the same type of workout each time. The body's natural tendency is to adapt and maintain homeostasis, so running a few miles every session won't do enough to sculpt the body or melt off excess pounds. "No two sessions are the same at our Chicago boot camps," the Chicago personal trainer explains. "We combine three different types of workout in every session. We do interval training where we vary the intensity to work on fat-blasting. We do squats and lunges or use exercise bands to work on muscle toning. Then we have obstacle courses to work on overall conditioning."
Thirdly, Chicagoans hoping to lose weight in the New Year must not only focus on fitness, but must combine their efforts with a sensible nutrition plan as well. "Balancing caloric intake with lifestyle is the other half of the equation," says Kastning. He adds that some people mistakenly assume that simply cutting calories down to 1,200 or 1,500 a day will help. However, each individual's calorie requirements are different depending on weight and daily exercise. Getting too few calories can cause the body to go into starvation mode and convert more calories into fat reserves. Working with a Chicago personal trainer can ensure that the right nutrition plan is put into place.
It's never been more affordable to get advice from a Chicago weight loss. Chris Kastning invites interested parties to try his boot camp for one week, free of charge. Also, right now, Groupon customers can receive a one-on-one nutrition and fitness consultation for just $1.
About The Company: Chi Town Boot Camps is a Chicago boot camp that is committed to helping people reach their ideal health and fitness goals. The company prides itself on having professional and experienced personal trainers who are committed and genuinely concerned with clients and the achievements of their objectives. Each individual is different, so the exercise programs are customized based on individual fitness goals, health history and current health condition. Chi Town's fitness boot camp programs are unique and exclusive and are consistently reviewed to maintain the highest possible standards. All programs come with a 100% money-back guarantee. Please visit http://www.chitownbootcampsblog.com for more information.
###