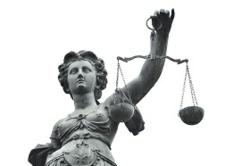 Often, a products liability suit is the only way to spur manufacturers to do the right thing
Miami, FL (PRWEB) November 17, 2011
Veteran Miami trial lawyer Francisco Viñas announces that he will be assisting Florida residents who have suffered harm because of automobile HVAC evaporators that a class action lawsuit, recently filed in New Jersey, alleges to cause serious property damage and respiratory illness. The evaporators can be found in vehicles produced by Toyota Motor Corp. and Lexus USA after 2006.
The class action lawsuit -- Dr. David Yu, et al. v Lexus U.S.A., et al., Case No. 2:33-av-00001, U.S. District Court, District of New Jersey -- contends that the HVAC evaporators contain a coating that, due to unexpected corrosion, peels off and causes a substance known as aluminum hydroxide to enter the automobile's cabin. The aluminum hydroxide, the lawsuit alleges, has caused damage to the Toyota and Lexus vehicles, and even more seriously, respiratory problems in drivers and passengers. Symptoms, the class action suit contends, can include dry and sore throats, chest pain, and tightness of the chest.
Affected vehicles, the lawsuit alleges, are still being manufactured by Toyota and Lexus. In March 2011, the suit notes, the automakers sent a letter to owners, acknowledging "unexpected corrosion" in the HVAC evaporators -- a part intended to prevent mold and mildew from accumulating in the car's ventilation system -- but stating that "our understanding" is that no harmful effects result from aluminum hydroxide being emitted into the passenger cabin.
"The fact that these automobiles are still being sold, even as Toyota and Lexus acknowledge that they don't work as designed, and even as people are getting sick, shows how important products liability lawsuits are, says Viñas. "Anyone who owns these automobiles, who may be getting sick because of them, needs to join this class action so that together, we can force the automakers to do what they should have done in the first place: produce a safe product. Often, a products liability suit is the only way to spur manufacturers to do the right thing. That's why these cases are vital."
Florida plaintiffs who join the class action suit will be involved in a two-part process, the Miami injury lawyer explains. "The lawsuit filed in New Jersey will group together all the similar claims from affected Toyota and Lexus owners around the country," says Viñas. "That part of the case will determine liability: Are Toyota and Lexus responsible for any harm caused by the HVAC evaporators?"
If liability is found, the damages phase comes in: "Recoveries will vary among owners, because everyone's harm will be different. So they will be litigated in courts around the country. Florida residents will need an experienced Florida trial lawyer -- someone who knows not just how to litigate but to investigate -- to make sure they get a fair and just recovery."
The goal, says Viñas, is to get a defective product off the road -- and get peoples' lives back on track.
"Products should work, and they certainly should never harm anyone," says the veteran injury lawyer. "These cases don't just make a difference for the plaintiff -- they make changes that impact, and improve the future for all of us."
About the Law Offices of Francisco J. Viñas P.A.
One of Miami's most experienced personal injury lawyers, Francisco Viñas has been protecting -- and vindicating -- the rights of needlessly injured clients for more than 20 years. In that time, he has developed a reputation for vigorous, innovative representation and advocacy, in areas including medical malpractice, negligent security, products liability, and automobile, aviation, boating, motorcycle, and trucking accidents. He serves as both senior attorney at The Law Offices of Francisco J. Viñas P.A., and as Of Counsel at the highly respected Miami trial firm of Rossman, Baumberger, Reboso, Spier & Connolly P.A. In both roles, Francisco Viñas's goal -- indeed, his mission -- is to obtain the accountability and recovery injured clients deserve.
CONTACT
Francisco J Viñas
The Law Offices of Francisco J. Vinas P.A.
305-704-3040
###