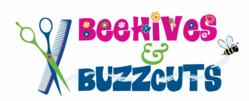 New York, NY (PRWEB) November 17, 2011
Manhattan-based Beehives & Buzzcuts announced today the opening of its children's salon and event space in the Gramercy Park and Stuyvesant Town neighborhood.
The new salon and event space answers an unmet need in an area surging with strollers, schools and the pre-'tween set, but sorely lacking in children-focused beauty establishments or spaces to hold birthday parties or attend classes.
Located at 365 First Avenue, between 21st and 22nd streets, Beehives and Buzzcuts is convenient to residents of Gramercy, Stuyvesant Town and Peter Cooper Village, Murray Hill and the East Village, as well as accessible via major MTA subway and bus lines. The 2,500 square feet is a stroller and handicapped accessible street-level storefront, custom-designed by architectural firm Andrea Mason Design and renovated by contractor SMS Designs to serve a crowd expected to frequently roll and toddle through its front door.
The energetic and aesthetic space is built to appeal to young eyes and bodies, with zippy colors, a huge tree in the welcome area constructed by Daniel Balgley, custom-made kid-height chairs at the manicure stations, bright pink butterfly pedicure thrones and children's choice of horse, airplane, old-fashioned car, or more "grown-up" child-sized salon chairs for hair styling, all in front of the right-sized mirrors and individual flat screens for attention-grabbing entertainment in case of haircut trepidation. Moms and Dads can also enjoy a haircut alongside their child in the adult-sized salon chair.
"My First Haircut" specials are available to those unaccustomed to hair meeting scissor, complete with certificates holding a picture of the new 'do, signed by the stylist and with a lock of hair affixed to commemorate the event.
Beehives & Buzzcuts also was developed with parents' everyday needs in mind: the entrance area showcases a wide assortment of under-$30 toys well suited for gift giving, freeing up precious time from traipsing to geographically inconvenient and busy toy or department stores, especially as gift wrapping is available; a large wheel-in closet area will park strollers and outer garments; and a 480-square-foot event space with plenty of room to hold birthday parties for a child's entire class, a prep kitchen, separate bathroom with diaper changing table and flexibility for the upcoming family programming.
Founder Karolyn Massey, a 16-year veteran of corporate finance in advertising, media, and real estate, dreamed up Beehives and Buzzcuts when yearning to open an enterprise offering something needed but fun: "I was the girl who got up from the dinner table to braid my sisters' hair and have always loved hair and creating beauty. As an aunt with a niece and nephews, and now as a new mom, I'd noticed the lack of children-focused beauty salons and easily accessible event spaces nearby for families in the Gramercy, Murray Hill, Stuyvesant Town and East Village area," says Massey. "My biggest inspiration was my niece, Corinne. She is a 'girlie girl' who loves pink and princesses and dress up. She loved coming with my sister and me to get our nails done, but she never fit in the chairs. Her feet never reached the water in the pedicure chairs and she'd have to sit on her heels to see what the manicurist was doing. I knew if she had a hair/nail salon designed with her in mind that she fit into, she'd be in heaven!"
Massey is involved in every nuance of Beehives & Buzzcuts, from the materials used in the construction to the nail polish for manicures: She researched and stocked a children's nail polish designed to be non-toxic, as wee fingers often find their way into tiny mouths for a nibble. Also in the works: programs for Beehives & Buzzcuts and its patrons to involve themselves and their hair in charitable acts.
ABOUT BEEHIVES & BUZZCUTS
Beehives & Buzzcuts opened in 2011 by a NYC mom who felt her neighborhood was lacking in a fun children's salon and event space for parties and classes, as well as a quick and welcoming place to pick up cute children's gifts. A veteran of corporate finance in Manhattan, founder Karolyn Massey conceived Beehives & Buzzcuts when seeking to strike out on her own and return to her roots of getting up from the dinner table as a girl to braid her sisters' hair. For more information: http://www.beehivesandbuzzcuts.com • Twitter: BeesAndBuzz
###