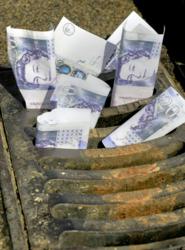 The self-invested personal pension market is accelerating in growth by 20-30% per annum
London (PRWEB UK) 28 November 2011
So is the future for pensions all doom and gloom? Not necessarily according to Liddle Perrett Worldwide as investors increasingly turn to an investment market that has grown tenfold over the last decade – the SIPP. The self-invested personal pension market is accelerating in growth by 20-30% per annum as consumers increasingly opt to take control and decide exactly how their retirement funds are invested.
So what can investors do with a SIPP?
Well, subject to getting sound financial advice it's pretty much up to the investor. Apart from being able to transfer all their existing pensions in to one pot, consumers can invest in stocks and shares and take the reins to see their fund grow. With an average SIPP valued at between £70 and £80,000 many investors are also investing in property, as financial services expert Gavin Perrett, Director of Liddle Perrett Worldwide explains: 'We have already seen an 80% increase in SIPP investments this year compared to 2010. Investments in our portfolio of UK and overseas property have been increasingly popular as clients turn away from the instability of the shares markets and turn to something more tangible. For instance, Liddle Perrett Worldwide has seen excellent returns in UK property investments as well as emerging overseas property investments in areas like the Cape Verde Islands and the Caribbean. As financial advisors we can take care of managing the fund proficiently, but the decisions on where to invest the SIPP ultimately falls directly to the client, their current personal circumstances and their short or long-term requirements. We're also seeing an increasing interest in eco-friendly investments that can produce exceptional investment returns.'
Liddle Perrett Worldwide are based in Wadhurst, East Sussex, Bolton and Chelmsford, Essex.
###