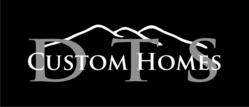 Comfort, Quality, and Durability meets The Web, Pure and Simple. That's DTS Custom Homes being introduced to the online community by Pure Web.
Joplin, Missouri (PRWEB) November 17, 2011
FEMA Chief tours Joplin Missouri to review rebuilding efforts after powerful tornadoes almost completely destroyed the town 6 months ago. After these tornadoes struck in May home builder DTS immediately began plans to establish an office there, aiming to provide new homes to the people who lost almost all they had because of the unprecedented storms. DTS also realized that this would be an ideal time to rebuild their web presence. With the move DTS wanted to create a website that better served the needs of their customers and one that allowed them to be reached easily. They partnered with Pure Web of Atlanta Georgia to bring their vision to life.
During the consultation time for this project Steve Fortmann, owner of Pure Web, noticed that a lot of Joplin businesses were impacted by the tornadoes as well. They lost everything in the storms and on top of that their customer base had been devastated. Knowing this he decided to offer their services at a reduced rate to ease the financial burden some may have been feeling. "Business has to go on, every day you are down is another day you are losing money", said Steve, "Websites are an easy way to replace revenue if you have lost your physical presence it also allows you to set up shop and reach customers everywhere."
DTS builds homes better. All homes are built with up to 30% more lumber than its competitor's average home. They also build homes that exceed local building code by using a solid 18 inch on center build instead of 24 inch on center build code minimum. They utilize the best materials including low-e windows and solid surface countertops. Plus they are unrivaled in providing unmatched customer service throughout the entire building process and beyond.
"Comfort, Quality and Durability" meets "The Web, Pure and Simple". That's DTS Custom Homes being introduced to the online community by Pure Web.
Partnership between two companies can be deemed effective only if they share the same goals. This is why the partnership between Pure Web and DTS is perfect. Both companies provide work that is of the best quality. They aim to provide service like no other. And best of all, Pure Web and DTS produces outcomes suited especially for you.
About DTS:
DTS is a premier custom home builder. They specialize in homes for sale, residential construction, real estate, and custom homes, among others. Comfort, Quality, and Durability – these are words that best describe custom homes being built by DTS. They provide you with not just a house, but a home. DTS said it best on Mission Statement: "Our Mission is to provide quality craftsmanship, elegance in style, and unmatched service in a variety of floor plans to suit most any lifestyle." visit http://www.dtscustomhomes.net for more information.
About Pure Web:
Pure Web. Pure Web is a web services company that helps businesses get online as quickly as possible. Based on Atlanta, GA, Pure Web offers services that are productive, effective, and efficient -worldwide. Through years of website and design research, Pure Web has established an easy way to get any company up and running online efficiently, effectively, and easily. Pure Web paves the way for your business in the Web, Pure and Simple. For more information visit http://www.purewd.com.
###