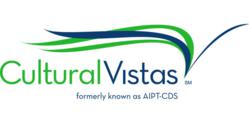 Washington, DC (PRWEB) November 16, 2011
Cultural Vistas recently welcomed officials from the Brazilian Ministry of Agriculture to the nation's capital as part of the U.S. Department of State's International Visitor Leadership Program (IVLP), kicking off a three-week program centered on "Improving Administrative Trade Practices" that continues through November 25.
This marks the first IVLP program administered by Cultural Vistas since being elected to serve as an IVLP National Program Agency by the Department of State's Bureau of Educational and Cultural Affairs effective October 1, 2011.
During their visit, the two distinguished guests will meet with professional counterparts in an effort to gain a better understanding of the various food safety and inspection systems in place across the United States. While in Washington, D.C., the delegates have visited and learned about the work of the Animal & Plant Health Inspection Service, the U.S. Foreign Agricultural Service, and the Inter-American Institute for Cooperation on Agriculture.
The national itinerary also includes stops in Sacramento, Calif., Dallas, Texas, and Miami, Fla., where the Brazilian officials will confer with state and local officials concerning efforts to ensure food safety at various stages of the agricultural and livestock production processes.
Coinciding with the start of its inaugural program, Cultural Vistas also announced that it has named Jennifer Sisane to serve as its IVLP Program Director. Sisane brings more than 19 years of international expertise, including substantive experience in international education, development, and exchange.
She most recently served as a Senior Program Specialist with Higher Education for Development, where she managed USAID-funded higher education partnership programs in Mexico, Guyana, Ethiopia, and Uganda. As IVLP Program Director, Sisane oversees the organization's IVLP operations, strategic planning, program administration, and financial management. She also plays a key role in strengthening partnerships between Cultural Vistas, the Department of State and the National Council for International Visitors.
About Cultural Vistas
A non-profit 501(c)(3) organization, Cultural Vistas (formerly known as AIPT-CDS) provides international exchange opportunities that strengthen global networks, enhance professional skills and advance mutual understanding in an interconnected world. For more than 100 years, Cultural Vistas has created pathways for individuals around the world seeking to expand their involvement in the global arena. Designated as one of eight National Program Agencies, Cultural Vistas works in coordination with the U.S. Department of State to design and implement IVLP programs that directly support U.S. foreign policy goals —Learn more at http://www.culturalvistas.org
Follow @CulturalVistas on Twitter.
About the International Visitor Leadership Program
The International Visitor Leadership Program is funded and administered by the U.S. Department of State, Bureau of Educational and Cultural Affairs. The goal of the IVLP is to promote mutual understanding between the U.S. and other nations around the world. Each year, IVLP brings more than 4,500 emerging leaders to the United States to meet and confer with their professional counterparts. More than 325 current and former chiefs of state and heads of government and many other distinguished world leaders from across the public and private sectors have participated in the program, which is celebrating its 70th anniversary in 2011. Learn more at http://www.-exchanges.state.gov/ivlp
Follow the IVLP on Twitter @StateIVLP
###