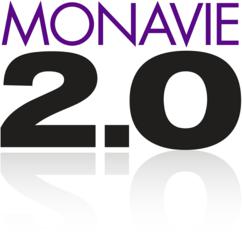 MonaVie Founder and CEO Dallin Larsen said the Dallas event "will rock our company and this industry, will build upon the company's previously unprecedented success and take MonaVie to a whole new level of significance."
Salt Lake City, Utah (PRWEB) November 16, 2011
One of the most successful companies in the history of Community CommerceSM is set to make its mark again January 13–14 in Dallas, Texas, when MonaVie introduces a revolutionary evolution of the company's product line, as well as a new, universal business training solution to guide distributor success, known as MVP (MonaVie Values People). The "next generation" of the company will be known as MonaVie 2.0.
MonaVie Founder and CEO Dallin Larsen said the Dallas event "will rock our company and this industry, will build upon the company's previously unprecedented success and take MonaVie to a whole new level of significance."
"MonaVie is only seven years old," Larsen added, "but we've achieved things that no other company in this industry has been able to achieve, including being the fastest company to reach $1 billion in annual sales. However, we're not satisfied to rest on our laurels, and, consistent with our long-term mission to generate abundance for people everywhere, we're prepared to introduce the next phase of our company's long-term strategy. Ultimately, our goal is to become a global, multi-billion dollar phenomenon that provides answers to millions of people seeking a realistic avenue to improve their lives. We want to be the best company for the world"
Jeff Cohen, MonaVie Chief Marketing Officer, said that in today's economic climate, in which Gallup Chairman Jim Clifton estimates that more than one billion people are either unemployed or underemployed, the launch of MonaVie 2.0 couldn't come at a more opportune time.
"MonaVie 2.0 will provide an exciting opportunity for the millions of people who are seeking a way to either replace or supplement their income," said Cohen. "The product innovations we are announcing, along with our universal business distributor training solution, MVP, will offer individuals across the globe a whole new chance to change their life—whether they're already a MonaVie distributor or someone who is currently looking for a path to a more meaningful life."
While Cohen said the details of the product announcements are still under wraps, he did elaborate on MVP. "Its beauty is that it is a universal, all-in-one system that is designed by distributors for distributors. MVP will offer access to localized business tools, reliable and ongoing communications, corporate and distributor sponsored events, personal and professional development opportunities, promotional and branded premium items, and more—all designed to facilitate distributor success at any level. MVP will help new distributors start out right and then continue to achieve success all along the way, as they seek to achieve their personal business goals."
Cohen concluded, "If you think MonaVie's first act was groundbreaking, we invite you to join us in Dallas for what promises to be an historic event."
About MonaVie
MonaVie is a leading health and wellness company that produces premium products made from the rarest ingredients on earth. Using the powerful community commerce business model, MonaVie is effectively providing an opportunity to create a more meaningful life for the one billion unemployed and underemployed worldwide. Its products—which include a line of functional beverages, a healthy energy drink, and a premier weight management system—are marketed through a global network of more than one million independent distributors in 20 countries around the world. MonaVie's success was recognized in 2009 by the Inc. 500 as the No. 1 fastest-growing private company in the Food & Beverage category. In 2005, MonaVie established The More Project, a non-profit with a mission to provide critical care and support for some of Brazil's most overlooked and impoverished individuals and families. Learn more about MonaVie at http://www.monavie.com.
Become a fan of MonaVie on Facebook (http://www.facebook.com/MonaVie) or follow MonaVie on Twitter (http://twitter.com/monavie).
###