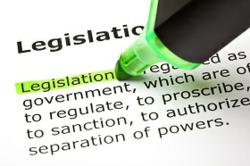 Give the laws more bite; provide for a greater penalty for acting unreasonably and unfairly, and we're likely to see less improper behavior
Miami, FL (PRWEB) November 21, 2011
Insurance bad faith laws -- intended to protect consumers in cases where insurers do not engage in fair dealing or act in good faith -- have been used in many cases to reverse unjustified denials of coverage. But for all the inequities that have been corrected, many more consumers have been harmed by insurance companies unreasonably refusing to honor policies. Particularly at risk, according veteran attorney Steve Rossman of the Miami law firm Rossman Baumberger Reboso Spier & Connolly, P.A., are individuals living overseas who buy policies from insurers in the U.S. To better assist these individuals, the lawyers of Rossman Baumberger have announced an expanded insurance practice to help international consumers.
Yet experienced advocacy, says Rossman, is just the first step. Bad faith insurance laws need to be strengthened, and more consumers need to know of their availability,
"A lot of these cases fly under the radar because the injured individuals don't realize that they have a recourse, that they can, indeed, right a grievous wrong," says Rossman, one of South Florida's most experienced trial lawyers and a founding partner of Rossman Baumberger Reboso Spier & Connolly. "The problem is particularly acute for individuals living abroad, who may buy a policy from a company in the U.S., be unfairly denied benefits, and simply take no for an answer because they don't realize that U.S. law lets them fight back."
Indeed, while handling a case for a South American family -- denied death benefits after the policy holder was killed in a helicopter crash in Peru -- Rossman and his partners at Rossman Baumberger discovered that the same insurer had denied benefits in several similar cases, all involving a policy holder residing outside the U.S.
"The bad faith laws are something we've often used in our practice, with great success, to protect and vindicate the rights of individuals who have been denied benefits they should have received," says the veteran injury lawyer. "But individuals living abroad are far less likely to realize that there are such laws that protect them, and that they can work with experienced lawyers to obtain recovery. Unfortunately, there are insurers who take advantage of this, denying benefits when they shouldn't, acting in bad faith, and hoping that the beneficiary will simply accept the rejection -- which all too often, they do."
Strengthening the bad faith laws is one way to tackle the problem, says Rossman. "Give the laws more bite; provide for a greater penalty for acting unreasonably and unfairly, and we're likely to see less improper behavior." But consumers also need to better understand their rights and options, the trial attorney adds. "Even as it stands now, the law can be of great value, and bring comfort and relief, to so many individuals -- if they only knew it was there to protect them," says Rossman. "We want people to know that when an insurer says no, that's not necessarily the final word. A skilled attorney who understands the law, and knows how to handle these cases, can turn the decision -- and in the process, often the client's life -- completely around."
Insurance, says Rossman, is designed to protect individuals when death and disaster strike. Tough bad faith laws, in the hands of a skillful lawyer, can make sure it does just that.
About the Law Offices of Rossman Baumberger Reboso Spier & Connolly, P.A
Since 1974, the personal injury lawyers of Rossman Baumberger Reboso Spier & Connolly, P.A. have been advocates for those injured due to the negligence or wrongdoing of others. The firm has assisted individuals -- and helped them obtain recovery and answers -- in wrongful death, resort litigation, product liability, aviation, boating, railroad, automobile, and other negligence cases. Along the way, it has developed a track record for results. The firm's experience is highlighted by the leadership positions senior partners have been named to at organizations including the American Board of Trial Advocates, the Dade County Trial Lawyers Association, the Florida Justice Association, the National Academy of Railway Labor Attorneys, and the Association of Trial Lawyers of America.
CONTACT
Stephen Rossman
Rossman Baumberger Reboso Spier & Connolly, P.A.
(305) 704 - 7846
###