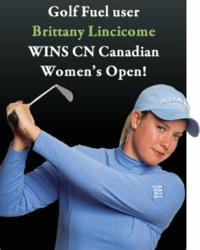 Elder said that while Twitter Golf Tips will never replace one-on-one personalized golf instruction, it's the next best thing and it doesn't cost a cent.
Austin, TX. (PRWEB) November 16, 2011
A new golf twitter company, called Twitter Golf Tips, was launched last week by golfersadvice.com, an online golf news, products and instructional website to provide golfers with timely tips and advice in real time – even on the golf course.
Comprised of golf professionals and instructors, Twitter Golf Tips will operate 24/7, with extra staffing planned for the weekends to accommodate recreational golfers. "We normally hear from our readers on Monday morning after they've had a horrible round of golf, and want help with some aspect of their golf swing or putting," said Dean Elder, who will be managing Twitter Golf Tips. "However, we decided why not make a service available that provides golfers with golf swing fixes and online tips when they need them most, as they're playing a round of golf."
According to Elder, the response has been very promising with requests for twitter golf tips steadily growing as people learn about the new golf instructional service.
"It's a fantastic way for our golf instructors to share their knowledge with our many readers in real time," said Elder. "Basically, the new Twitter-based company means that anytime one of our readers needs a little coaching, or has a question or concern about their game, they can have it answered by a golfing professional instantly – even between holes on the golf course if they chose."
Elder said that while Twitter Golf Tips will never replace one-on-one personalized golf instruction, it's the next best thing and it doesn't cost a cent.
"For example, we had a golfer tweet our pros after hitting three straight duck hooks into the woods," he said. "One of pros answered the tweet, and offered a few personalized online tips. Our reader was able to iron out his swing problem and go on to shoot a very respectable round of golf in the eighties."
The decision to form Twitter Golf Tips was an easy one, according to Elder, who also serves as a senior golf writer at golfersadvice.com, because people have grown so comfortable with the new medium. "People have been using Twitter since 2009 for all kinds of things, from finding a good restaurant… to following their favorite celebrity. We just decided to take this exciting social networking and make it a golfing instruction tool."
He says not only do website readers have instant access to the twitter golf tips, "But our teachers will also be tweeting online golf tips every day organized by subject. So if one of our readers has a putting problem, they'll find a number of online twitter golf tips on the subject, from the proper grip to whether or not they should try a belly putter."
According to Elder, most of the website's readers are already carrying around smart phones, so asking questions and having access to online golf tips in real time isn't an issue. "We believe this new venture is a win/win for the sport. Whenever people are playing better golf, they're naturally enjoying it more – and that can only be good for the game. It's amazing how much good advice our pros can provide our readers in just 140 characters."
To learn more about getting instant free access to Twitter Golf Tips, go to http://golfersadvice.com/.
###