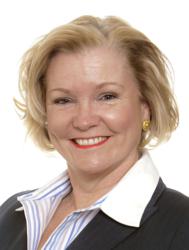 It is exciting to share this knowledge and insight with the next generation of business leaders.
Atlanta, GA (PRWEB) November 17, 2011
Debbie Qaqish, chief revenue officer of The Pedowitz Group, the world's largest demand generation agency, addresses MBA students at the Mason School of Business at William & Mary in Williamsburg, Virginia, on November 17, 2011 about marketing's revenue responsibility.
As a marketer on the forefront of the marketing automation phenomenon – first as a beneficiary and now as an advocate and expert – Qaqish is a nationally recognized speaker on topics related to driving revenue through demand generation techniques, marketing automation technologies and the integration of sales and marketing.
"The role of marketing is changing fast and these new responsibilities – those of the Revenue Marketer® – are new concepts to all but a very elite group of marketers," said Qaqish. "It is exciting to share this knowledge and insight with the next generation of business leaders. I am honored to have the opportunity to share with them what I have learned throughout my career. This is an exciting time for marketers. There is a dramatic change happening in the industry and a lot to talk about."
"The MBA program at the Mason School of Business at William & Mary attempts to provide students with knowledge about cutting-edge business concepts and technologies used by the very best marketing firms in the B2B space," said Ron Hess, professor at the Mason School of Business. "Debbie provides our students with an outstanding introduction to this newly emerging area of marketing and offered many real-world examples of how it is being used successfully in business. I can't think of a more knowledgeable and engaging presenter and her insights will provide them with a competitive advantage in a very challenging employment marketplace. We are very honored to have Debbie return as a guest speaker and address this year's students."
Backed by nearly 30 years of sales and marketing expertise, Debbie is a pioneer in marketing automation – first as a beneficiary of the technology and now as an advocate and expert. Before joining The Pedowitz Group in 2008, Debbie served as the VP of marketing, VP of sales and VP of strategy for several award winning software and technology companies.
About Debbie Qaqish
Debbie is a noted national speaker and author on topics of 2.0 lead generation, revenue marketing and sales and marketing alignment. She authored the only demand generation certification course on the market today offered by the Online Marketing Institute and has been nominated for the 2011 50 Most Influential People in Sales Lead Management. Additionally, Debbie hosts an internet radio show, Revenue Marketer Radio (WRMR), which serves as a revolutionary forum for marketers to share ideas and she is writing her first book, The Rise of the Revenue Marketer, slated for publication in Q1 of 2012.
The Pedowitz Group - Connect Marketing to RevenueTM
The Pedowitz Group (TPG) is the world's largest full-service revenue marketing agency. With a focus on delivering Marketing and Sales automation solutions, TPG drives sustainable revenue and return on investment for global clients. TPG helps clients create and execute demand generation strategies and tactics that generate top line revenue. TPG coined the phrase Revenue Marketer® in 2009 and it is now a registered trademark of the company. Services include strategy, program design, system selection, implementation, integration, creative services and outsourced demand generation. Customers include such industry leaders as Comcast, Deutsche Bank, Intel and Palace Sports and Entertainment. For more information on how TPG helps clients become successful Revenue Marketers®, please visit http://www.pedowitzgroup.com or blog.pedowitzgroup.com.
###