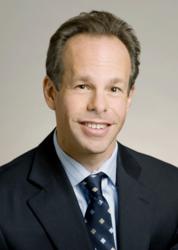 Young drivers tend to think of themselves as immortal. In their minds, drunk driving and car accidents happen to other people, not to them.
Farmington Hills, MI (PRWEB) November 18, 2011
Thanksgiving is a time for celebration and family. But it can also be a dangerous time if Michigan drivers are not prepared and careful on the roads, says Steven M. Gursten, personal injury attorney and head of Michigan Auto Law.
More than one million Michigan residents will travel throughout Thanksgiving weekend, mostly by car. According to the latest statistics available from AAA Michigan, 13 people died in nine fatal auto accidents in Michigan during the 2008 Thanksgiving holiday period, compared with 11 deaths in 2007.
Alcohol was involved in 10 of the fatalities.
Gursten says the evening before Thanksgiving - known as "blackout Wednesday" and the "biggest bar night of the year" - is particularly dangerous in metro Detroit, as many college students return home from school for the weekend, and kick it off by "blacking out" from partying and drinking too much.
"Young drivers tend to think of themselves as immortal. In their minds, drunk driving and car accidents happen to other people, not to them," Gursten said. "Sadly, I've helped many people who were seriously injured in auto accidents over Thanksgiving weekend. Many of these accidents are caused by drinking and driving. These crashes could have been prevented."
Below is advice from the personal injury attorneys at Michigan Auto Law about safe driving on the night before Thanksgiving:
1. Have a reliable designated driver. There are severe legal consequences for driving drunk, not to mention drunk driving runs the risk of injuring and killing others. Designate a driver who will remain sober, or arrange for a ride. There are also taxi services
2. Be responsible. The night before Thanksgiving can be ideal for catching up with friends and family. But it's important to be responsible about how much alcohol is consumed. Eating, drinking water and switching between alcoholic and non-alcoholic beverages helps control alcohol intake. Again, never drink and drive.
3. Beware of drunk drivers on the road. According to the Michigan State Police, midnight to 3 a.m. has the highest rate of fatal car accidents caused by driving drunk. Stay off the roads during these peak crash hours. If it's necessary to be on the road as a sober driver or passenger, be aware of the surroundings, take into account the weather and surrounding vehicles, and wear a seat belt.
4. Don't speed or drive distracted. Speeding is a major cause of car accidents. Higher speeds reduce reaction time and increase the forces in a collision. Distracted driving and texting while driving can increase the likelihood of getting into a car accident by 23 percent, according to a study by the Virginia Tech Transportation Institute.
Safety tips for a Thanksgiving weekend trip:
1. Again, don't drink and drive!
2. Always wear a seat belt.
3. Try to hit the road on Tuesday and return either on Saturday or Monday when traffic is not as heavy.
4. Be prepared for a lot of traffic and try to have patience.
5. Allow for plenty of time on the road, and be prepared for the weather.
6. Look up directions ahead of time to avoid getting distracted by maps or GPS navigation systems.
7. Don't speed.
8. Don't drive distracted.
9. Do not text and drive or use the phone while driving.
10. Get enough rest and don't drive during sleeping hours.
11. Don't try to "power through it" and depend on caffeine or energy drinks.
12. Take a break and stop every two hours or 100 miles to stay alert
13. Make sure children are secured in an approved child safety seat.
About Steven M. Gursten: Steven M. Gursten is recognized as one of the nation's top personal injury attorneys handling serious auto negligence lawsuits and truck accident cases. He is president of the Motor Vehicle Trial Lawyers Association and holds leadership in several legal organizations helping accident lawyers with traumatic brain injury lawsuits. Gursten received the top-reported auto accident or truck accident jury verdict and settlement in 2008, 2009 and 2010, according to published reports from Michigan Lawyers Weekly.
About Michigan Auto Law: Michigan Auto Law is a third-generation law firm with 18 lawyers exclusively handling automobile accident and No-Fault insurance litigation throughout the state. The firm has offices in Farmington Hills, Sterling Heights, Detroit, Ann Arbor and Grand Rapids. For more information or to speak with one of our Michigan personal injury attorneys, call (800) 777-0028.
###