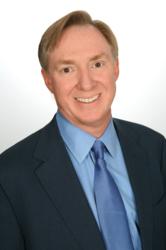 Chuck is one of YPO's visionaries.
DALLAS (PRWEB) November 17, 2011
Young Presidents' Organization (YPO) today announced the appointment of its 2012-2013 international chairman, Chuck Davis of the YPO Los Angeles Chapter.
A member since 2001, Davis is a venture partner at Technology Crossover Ventures and served as the chairman and CEO of Fandango from 2006 to 2011, where he led the company's growth as the top online moviegoer destination in the United States. Davis previously served as president and CEO of Shopzilla (formerly BizRate.com), which was acquired by E.W. Scripps in 2005 for US$525 million.
Over the past decade as a member, Davis has actively shared his technology expertise and knowledge with YPO through evolving Networks globally and serving on the YPO International Board.
"Chuck is one of YPO's visionaries," said 2011-2012 International Chairman Robert A. Frances. "Through his commitment to strengthening Networks and leveraging technology, Chuck has played an active role in keeping YPO relevant for the successful young business leaders of today."
Davis is a second-generation YPO member and presently serves on the international board as chair of the Networks Committee. He also chairs the IT Steering Committee, is the former chapter chair of YPO Los Angeles and the recipient of a 2008 Best of the Best Award for education programming.
He is a trustee of the Brown University Corporation and vice chair of the university's Advancement Committee. He also serves on the boards of Boingo, Shop.org and The Teaching Company. He received the Ernst & Young Entrepreneur of the Year Award for Los Angeles in 2004 and now judges for the annual competition.
"Now, in YPO's 61st year, we span 110 countries and are at our pinnacle of inter-connectedness. I am honored to lead the world's premier network of chief executives and to follow in the footsteps of great leaders who have continually taken our organization to new heights," said Davis. "I firmly believe we have only scratched the surface of our potential and am thrilled to be able to lead the organization at such a pivotal time."
About YPO
YPO (Young Presidents' Organization) is a not-for-profit, global network of young chief executives connected around the shared mission of becoming Better Leaders Through Education and Idea ExchangeTM. Founded in 1950, YPO today provides 19,000 peers and their families in more than 100 countries with access to unique experiences, world-class resources, alliances with top learning institutions, and specialized Networks that help them enhance their business, community and personal leadership. Member companies collectively generate approximately US$6 trillion in annual revenue and employ more than 16 million people. For more information, visit http://www.ypo.org. See us also on Facebook and follow us on Twitter.
###