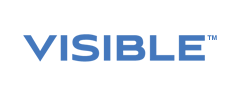 San Francisco (PRWEB) November 18, 2011
Visible Technologies™, along with SymphonyIRI Group and Forrester Research's Zach Hofer-Shall, today announced an upcoming webinar titled, "The Roadmap From Social Listening to Integrated Social Intelligence."
On Thursday, December 1 at 10:30 a.m. PT, webinar participants will learn how businesses can use social media to build customer relationships by going beyond social listening to integrating social intelligence into business strategy.
The webinar will provide insight into:

The evolution of social media as a driving force for marketing intelligence
Forrester's framework for integrating social and business data
Key ways that companies can integrate data
A step-by-step roadmap for evolving your company's social strategy – from monitoring to listening to intelligence
How social media can drive positive business impacts well beyond 'Likes'
Webinar presenters will also highlight real-world examples, including:

How a leading consumer packaged goods brand is using social media to boost in-store sales
How the world's leading financial services company is driving marketing and business strategy through the integration of Social Intelligence
WHO:
Elizabeth Morgan, SVP Business Development, Visible Technologies
Zach Hofer-Shall, Analyst, Forrester Research
Phil Ripperger, VP New Media Solutions, SymphonyIRI Group
WHAT:
Webcast "The Roadmap From Social Listening to Integrated Social Intelligence"
WHEN:
10:30 a.m. PT, Thursday, December 1, 2011
WHERE:
Visit http://bit.ly/rQb5fc to register for the webinar
Webinar attendees can submit questions either directly through the webinar interface or via Twitter to @Visible and follow #socialintegration.
About Visible Technologies
Visible Technologies is the leader in social media monitoring and analytics solutions, providing the perfect combination of software and services to harness business value from social communities. Visible Intelligence, its next generation platform, delivers big improvements in competitive and brand intelligence, marketing ROI and smarter customer insights through an agile platform that activates brand communities at Internet speed and enterprise scale.
With offices in Seattle, London and New York, Visible ranks as one of the Inc. 500 fastest-growing private companies. Visible has successful relationships with DIRECTV, Microsoft, Xerox, Dr Pepper Snapple Group, Boost Mobile, Autodesk, Vail Resorts, Burson-Marsteller, Razorfish, Group M, Wunderman Network, Tribal DDB Worldwide, John Lewis and Spring Creek Group. For more information, go to http://www.visibletechnologies.com.
###