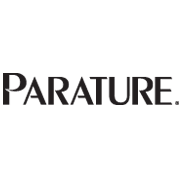 Parature has significantly improved our ability to effectively respond to the needs of our users.
Vienna, VA (PRWEB) November 21, 2011
Parature, a global leader in cloud-based customer engagement software, announced today that Evernote, the company that's helping the world remember everything, has selected Parature for online customer support to service its worldwide customer base.
Evernote supports more than 16 million customers worldwide for its suite of products that allow users to capture anything from their real and digital lives, and access them anytime. To effectively support its rapidly growing user base, Evernote needed to switch from a single dimension customer support software to a multi-dimension, scalable one that would give its agents better reporting tools, a more holistic view of their customers, and automatically support multiple languages, as Evernote quickly expands its overseas reach.
"Multi-language support is very important to us. Evernote adds new languages to its products on a regular basis, which means that we need a customer support solution that can address the needs of users in various geographies," said Phil Dean, Evernote's VP of Customer Satisfaction. "We also value Parature's excellent email support options, as well its ability to provide useful insights and analytics for our many clients. Parature has significantly improved our ability to effectively respond to the needs of our users."
Since Evernote has deployed Parature, the company has seen excellent results. Because they are able to use Parature's reporting tools to categorize queries they can respond faster to premium inquiries. Since deploying Parature, Evernote is now meeting 100% of their SLAs for premium inquiries. Additionally, they have decreased training time by focusing agents on specific skills-based queues. As agents gain experience, Parature provides easy-to-manage functionality to add queues for each agent. Evernote's customers are also benefiting from Parature's Knowledgebase and EasyAnswer feature which allows its customers to search a comprehensive FAQ and find their own answers, cutting down on the number of tickets that need to be submitted and processed.
"Evernote is a great example of a global company that needs a cloud-based, multi-language support system that can service clients anywhere, anytime," said Duke Chung, Co-Founder and Chairman of Parature. "We are proud to power Evernote's customer support portal, and are thrilled they've already seen improvements in their response time to customers as well as gains in internal efficiencies. We look forward to working with Evernote and easily scaling their support system as the company grows, and adds more products, languages and customers."
About Parature
Parature is the industry's leading provider of cloud-based customer engagement solutions and is used to support over 30 million end users worldwide. Parature empowers customer service organizations to monitor, manage, resolve and respond to a high volume of service issues across multiple communication channels, including the growing number of service-related conversations that are happening every day within social media channels. With more than a decade of experience, Parature delivers support and social media engagement and management solutions to mid-size and enterprise organizations across a wide variety of industries. Parature is among Inc. Magazine's Top 100 Fastest Growing Private Software Companies and is the recipient of numerous product, technology, and leadership awards. Parature is used by some of the world's most innovative organizations, federal agencies and companies, including Rosetta Stone, SuccessFactors and Threadless. Parature is headquartered in Vienna, Virginia. For more information, visit http://www.parature.com , follow @parature on Twitter, or like us on Facebook at facebook.com/parature.
About Evernote
Evernote is helping the world remember everything by building innovative products and services that allow individuals to capture, find and interact with their memories. Evernote apps are available on all major computer, web, mobile, and tablet platforms. For more information, please visit: http://www.evernote.com.
###