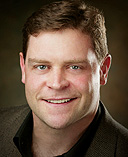 Austin, Texas (PRWEB) November 18, 2011
Austin personal injury attorney, Dan Christensen, recently highlighted the importance of educating the American public about the right to trial by jury by gaining membership to the prestigious American Board of Trial Advocates (ABOTA).
Although Christensen is no stranger to the familiar mission of promoting high standards of integrity and honesty within the legal industry, The Carlson Law Firm partner's acceptance among members of the ABOTA amplifies his efforts.
ABOTA aims to educate and train Texas trial lawyers in an effort of maintaining the current trial court system in the United States. Additionally, the board nurtures and creates cooperation between nationwide organizations within the legal industry to create static law and justice system improvements while promoting a sense of community among trial lawyers.
The recent acceptance into ABOTA is just the tip of the ice berg for the accomplished attorney, who has a long list of accomplishments, boards, specializations and certifications that characterize his distinguished career. Published works, classes and valuable seminars completed by Christensen display his desire for constant improvement and education within the legal community.
Christensen has tried cases involving negligent security, product defects, premises liability, medical malpractice, auto accidents and truck accidents. He holds the highest rating, AV, from Martindale-Hubbell and is a Board Certified Civil Trial Advocate with the National Board of Trial Advocacy as well. Additionally, Christensen is Board Certified in Personal Injury Trial Law by the Texas Board of Legal Specialization.
The Carlson Law Firm: A Legacy of Aggressive Advocacy
An established law firm, The Carlson Law Firm has been serving injured victims for more than 25 years, promoting advocacy and recovery for clients across Texas and around the nation. Employing 27 attorneys in 11 locations across the state, the firm offers experience in personal injury, wrongful death, medical malpractice, defective products, dangerous drugs, auto accidents, truck accidents and workplace injury among other areas of practice. For more information on The Carlson Law Firm and Partner, Dan Christensen, please visit our website or call 888-335-7492.
###