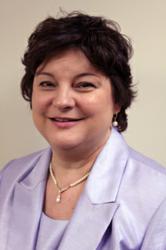 "A free screening given by a Brain Potential Institute specialist identifies why a student is having learning issues. Once we identify the problem, we are highly successful in getting the student back on track," said Davis.
Magnolia, Texas (PRWEB) November 18, 2011
As Thanksgiving nears, Brain Potential Institute has much to be thankful for. For starters, from January 2010 to date, nearly 150 of its students who were failing last year are now getting A's and B's. These students, most of whom have learning problems because of ADD, ADHD, dyslexia or central auditory processing issues, are now able to excel often beyond what their parents, teachers and sometimes doctors ever expected thanks to Brain Potential Institute's brain training program.
In treating students with learning problems, Brain Potential Institute deploys its program of specially designed brain exercises that build new neuropathways to make learning possible. Students work one-on-one with brain trainers at the center or online. The online program, known as VOLT--Virtual Online Training--mirrors the company's in-center program, but is applied via Skype. This makes the brain training program accessible to English speaking students worldwide.
As with many students with learning issues, the problem typically stems from underdeveloped brain systems crucial for learning. For most students, it is difficult and often impossible to remember or retain classroom instruction. It is a known fact that each person's brain develops at a different pace. If the brain is not prepared to receive and retain information that is age appropriate, then learning suffers. By the time the brain is developed enough to receive this information, the child has moved to a higher-level grade, and the basic information taught at an earlier grade has not been learned. This makes it impossible to keep step with other students at their grade level.
The brain-training program at Brain Potential Institute has proven highly effective in changing this scenario, whether the program is employed onsite at the center or online.
"Our job as brain trainers is to optimize the brain, then help students catch up with their peers academically," said Jane Davis, CEO, Brain Potential Institute. "In many cases, the student's brain is functioning so well after completing our brain training program, they excel beyond their peers."
Brain exercises build new neuropathways that strengthen the brain systems so memory, attention, auditory processing, logic and brain speed are at levels where learning becomes much easier.
"Many of our students come to Brain Potential Institute with the likelihood of dropping out of school. However, they leave here likely to go on to a top-rated university," said Davis. "The student's new-found confidence and ability to keep up with their peers on an academic and social level amazes the parents and teachers alike."
One such child enrolled in Brain Potential Institute's program as a first grader who was being retained. She did not communicate to her teachers, had few friends, did not raise her hand to ask questions, could not read or write, exhibited poor handwriting and was unable to add or subtract because she could not remember numbers in the counting sequence. After 90 hours of brain training, this same child is now top of her class, maintains a strong A grade point average, loves to share what she knows, helps other students and has many friends. To break free from the embarrassed, heavy-hearted, shy and frustrated child she was before the brain training to the strong, confident and academically advanced child she is now, the girl changed her name and is often called on by her teacher as an aide to help other students with projects.
Brain training is based on the plasticity of the brain and its ability to build new neuropathways. The program Brain Potential Institute developed targets areas of the brain that show deficits, while also working on stronger brain areas to maintain balance.
Many of the center's students experience a three-grade level increase and up to a 30-point increase in IQ scores. Because the program incorporates its brain training followed by tutoring, the results are permanent for most students.
Brain Potential Institute is based in Montgomery County, Texas, approximately 30 miles north of Houston. Many students that attend locally live within the communities of the Conroe, Magnolia, Montgomery, Willis, Woodlands, Champions, Cy-Fair, Tomball and Spring areas.
Jane Davis, P.T., M.S.H.P founded Brain Potential Institute in 2002 as Kid Potential Inc. The company expanded its services to provide brain training to teens, adults and seniors, which required rebranding itself as Brain Potential Institute. Brain Potential Institute is dedicated to optimizing through cognitive training, the human brain to reach its highest intellectual potential for optimum performance at school and work, and to preserve brain function at all ages. Brain Potential Institute accepts students ages 3 through 90. Screenings are free. Please visit http://www.brainpotentialinstitute.com, or call 936.539.4574 or 877.600.6565 for more information. Or, login to our Contact Us page at http://www.brainpotentialinstitute.com/contact-us and send us an email for an immediate response.
###